This house had an extraordinary vista as it sat by the water in IJburg. It had an idyllic outdoor space, and now it was time to create a perfect indoor setting that was just as captivating and peaceful. The residents were a Belgian/Dutch couple who dreamed of a 'stimulus-free' home. We designed, realized, and installed everything.
Oak, Lacquered MDF, Hi-macs Solid Surface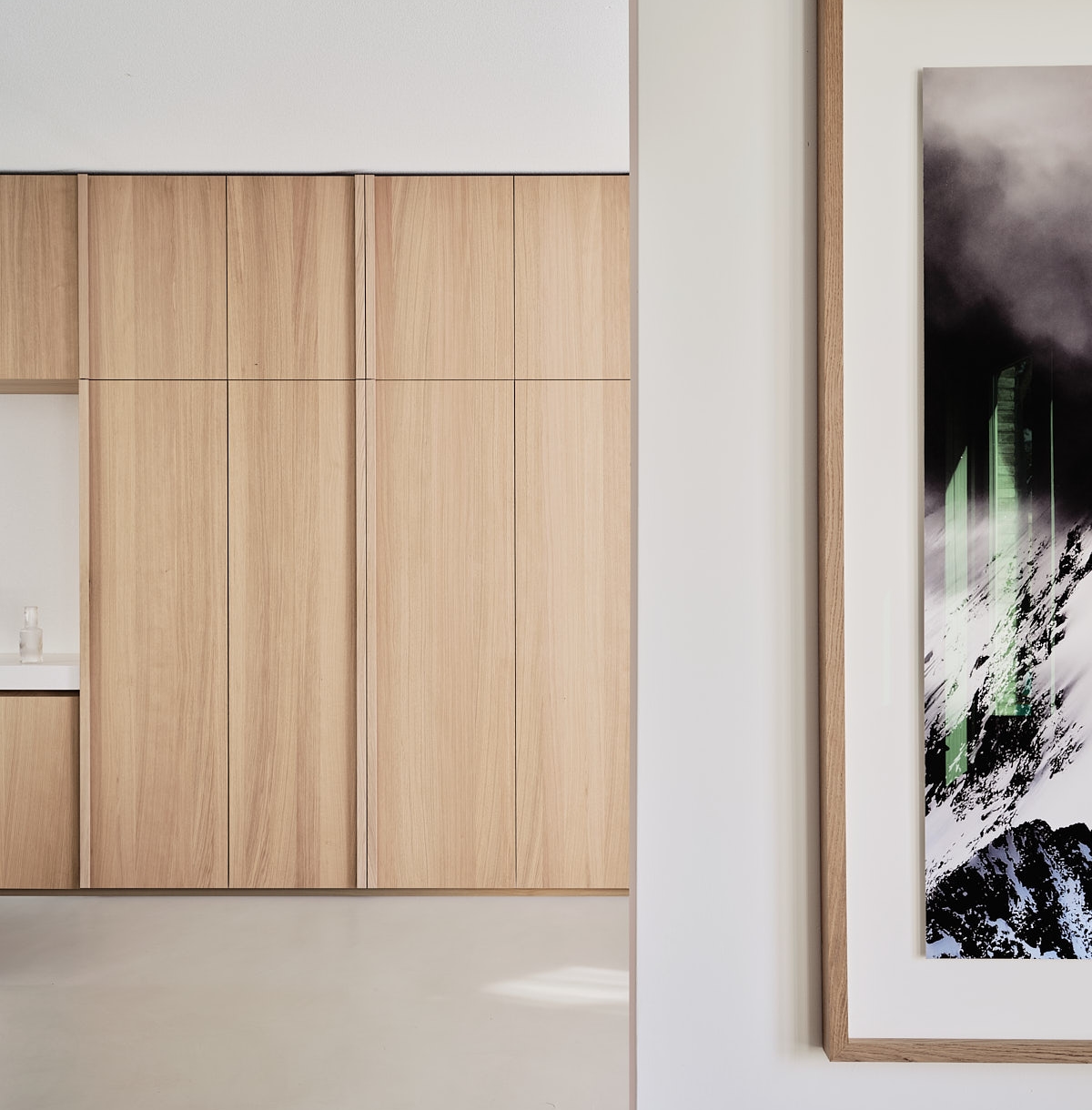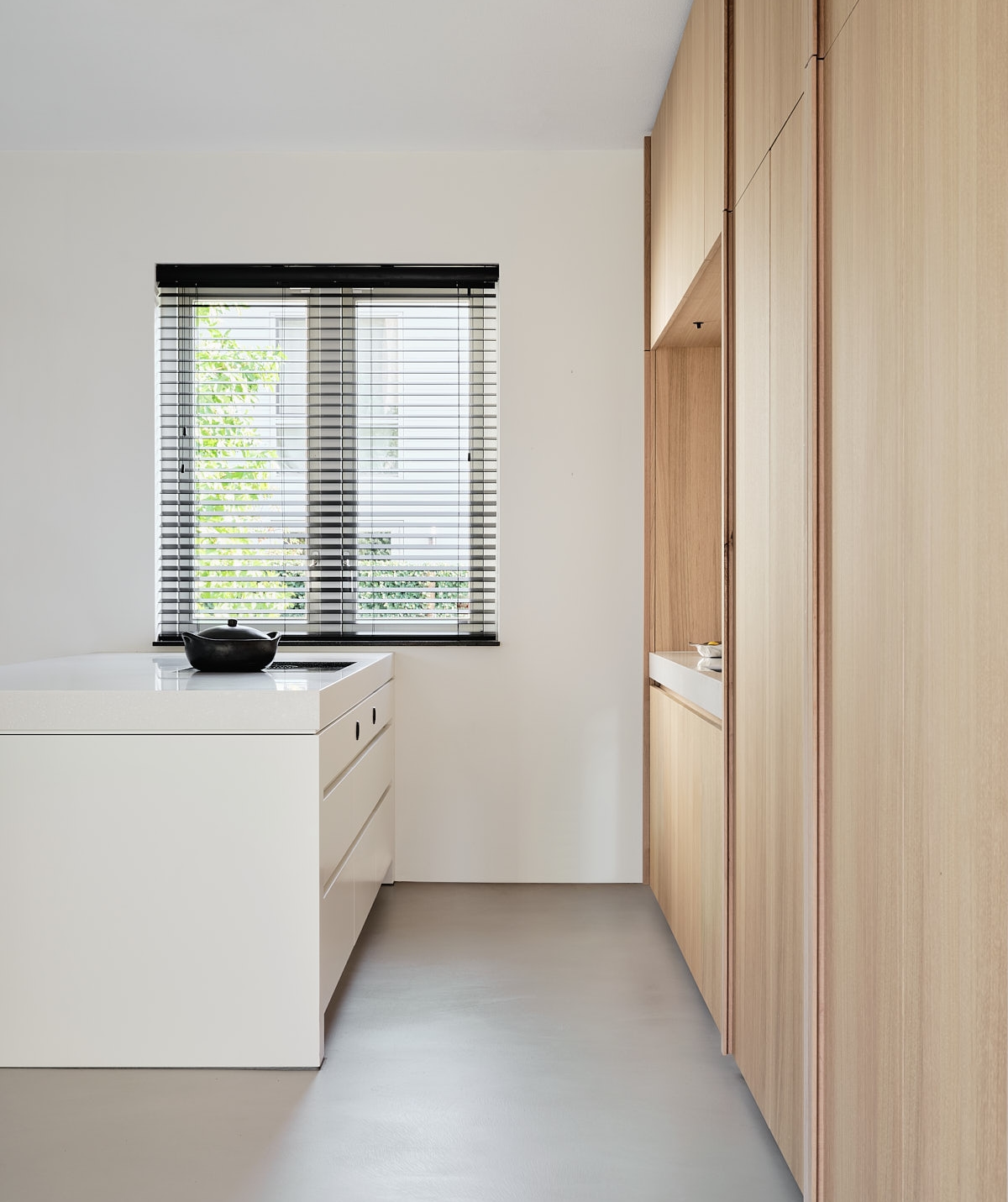 OUR PROCESS
For this project, we focused on attention to detail, smart space solutions, and inside-outside sightlines. We redid the entire layout, the floors, the colors on the walls, the kitchen, various (wardrobe) cabinets, and the bathroom furniture. We also helped the residents think of "profitable renovation" elements that would increase the home's market value.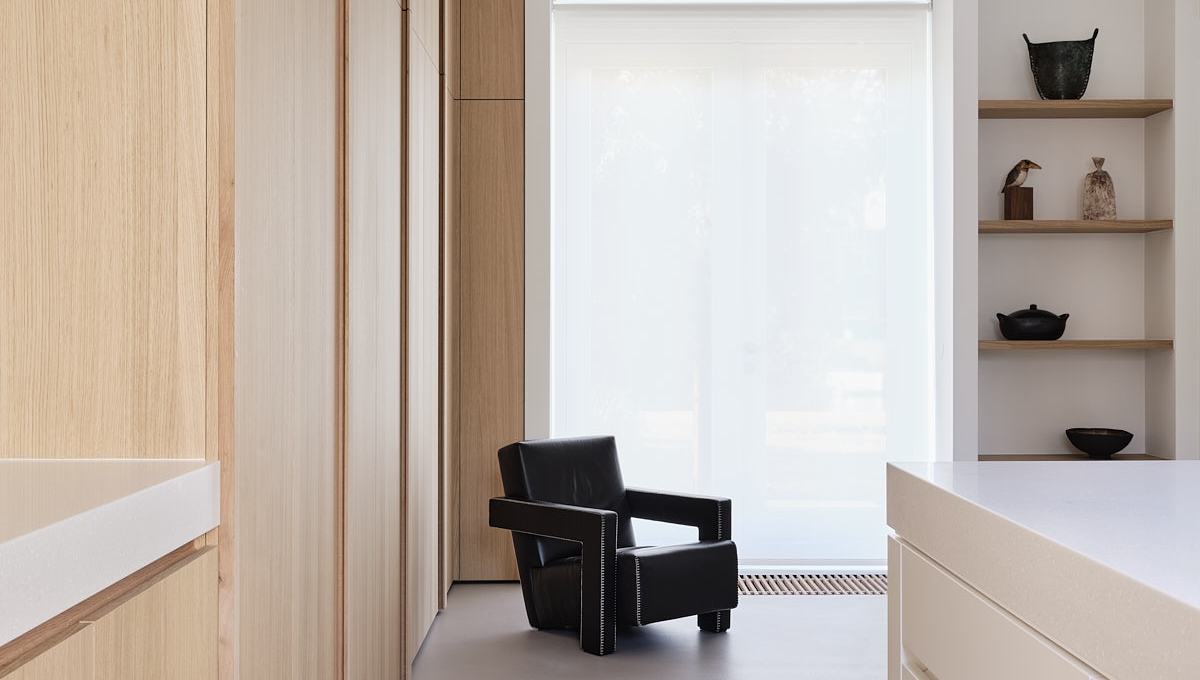 We built a fabulous, large kitchen that invites people to spend time in it, to work, cook, or be. The bespoke cooking island is made of Solid Surface. It features a light speck detail that feels warm together with the oak. For the bedroom, we built a piece of furniture that is both a walk-in closet and a bed back wall—a room within a room that is truly eye-catching.
"It was a great pleasure to design this house. The client gave us carte blanche, and we had a fun, collaborative process with them. The most important thing for them was creating a minimal yet warm interior where they could feel at home. Telling from their feedback, we are happy to say we achieved that."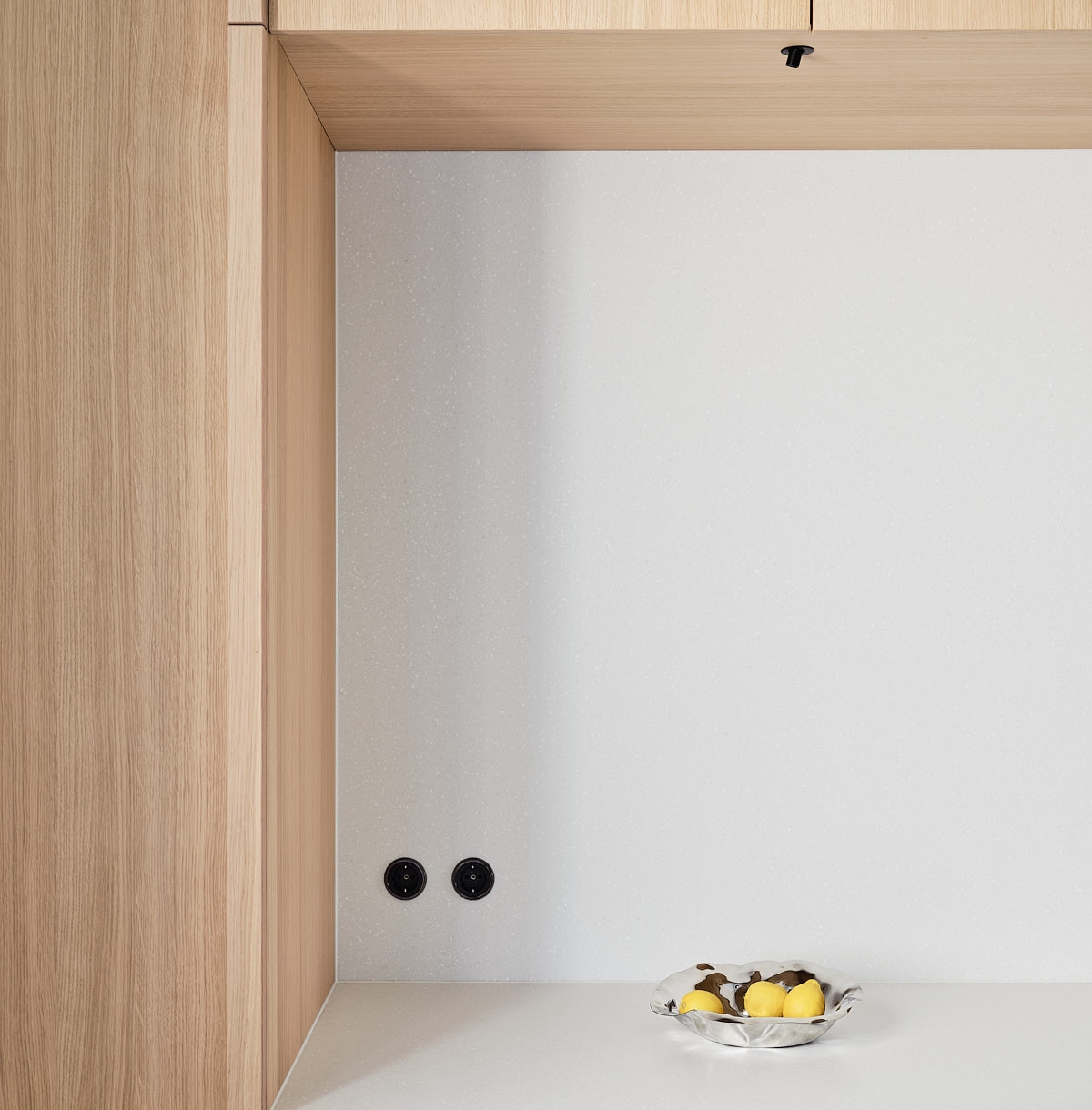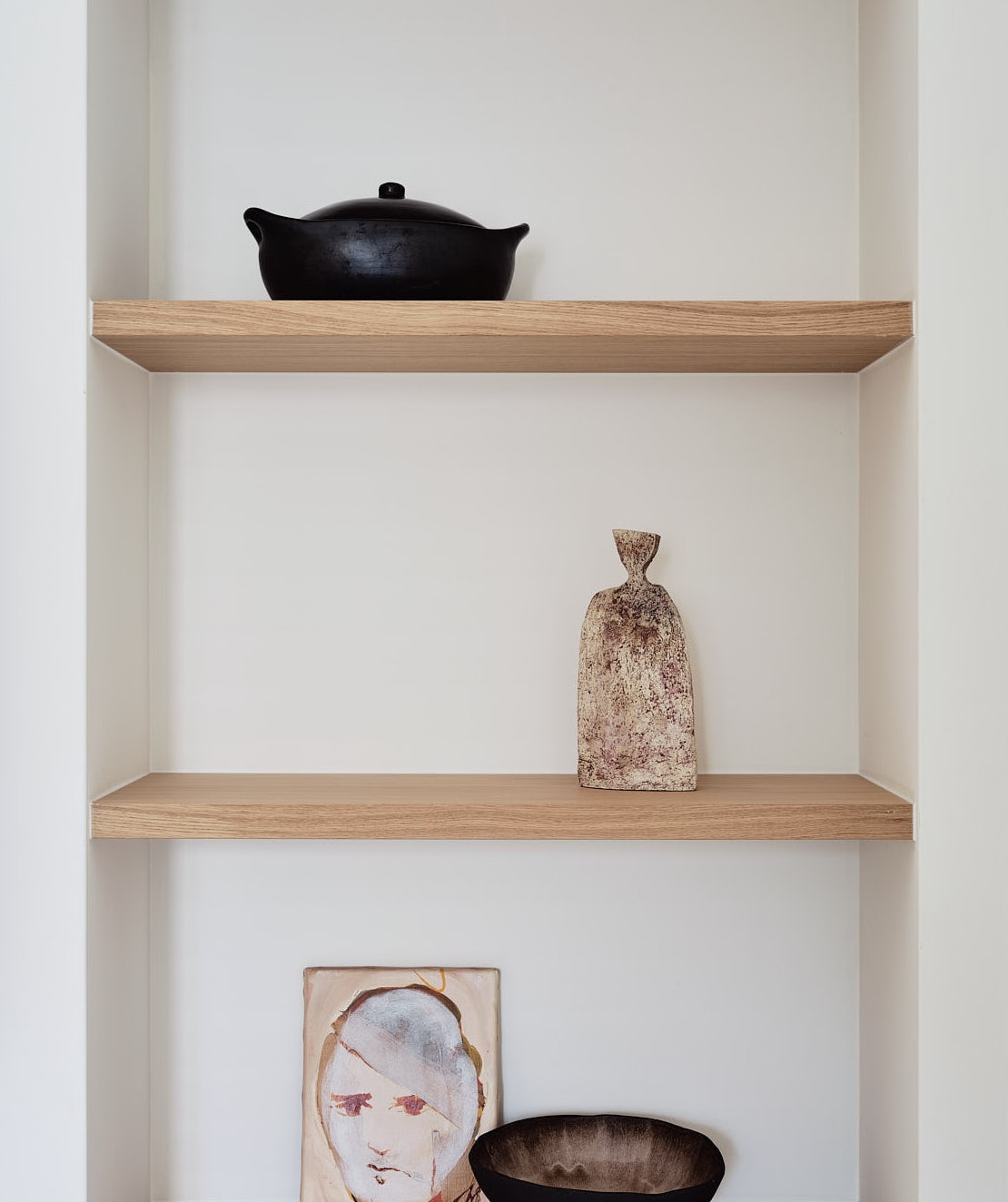 TIMELESS DESIGN IS IN THE SUBTLE DETAILS
We only work with the most exquisite high-quality materials. We used an oak veneer with an attractive matte finish for the kitchen and bathroom. In addition, we used a Solid Surface kitchen worktop for the cooking island with matching spray-painted fronts. For the wardrobes, we used sprayed MDF with a milled handle.

Highlighting the prominent height of the rooms was essential for us, so we created lines that emphasized this in the design. The long vertical handles used in the kitchen are an example of these subtle elongating details.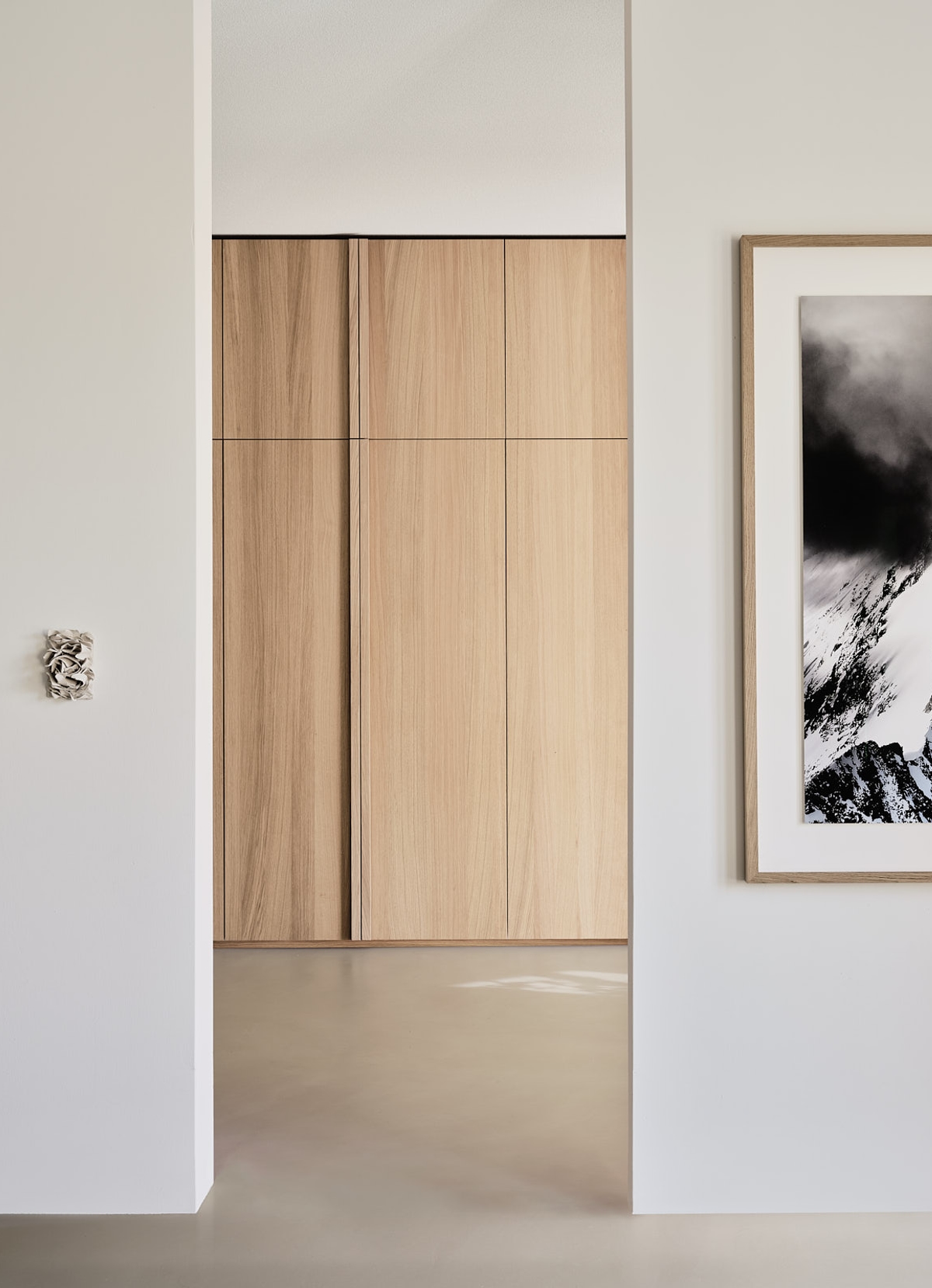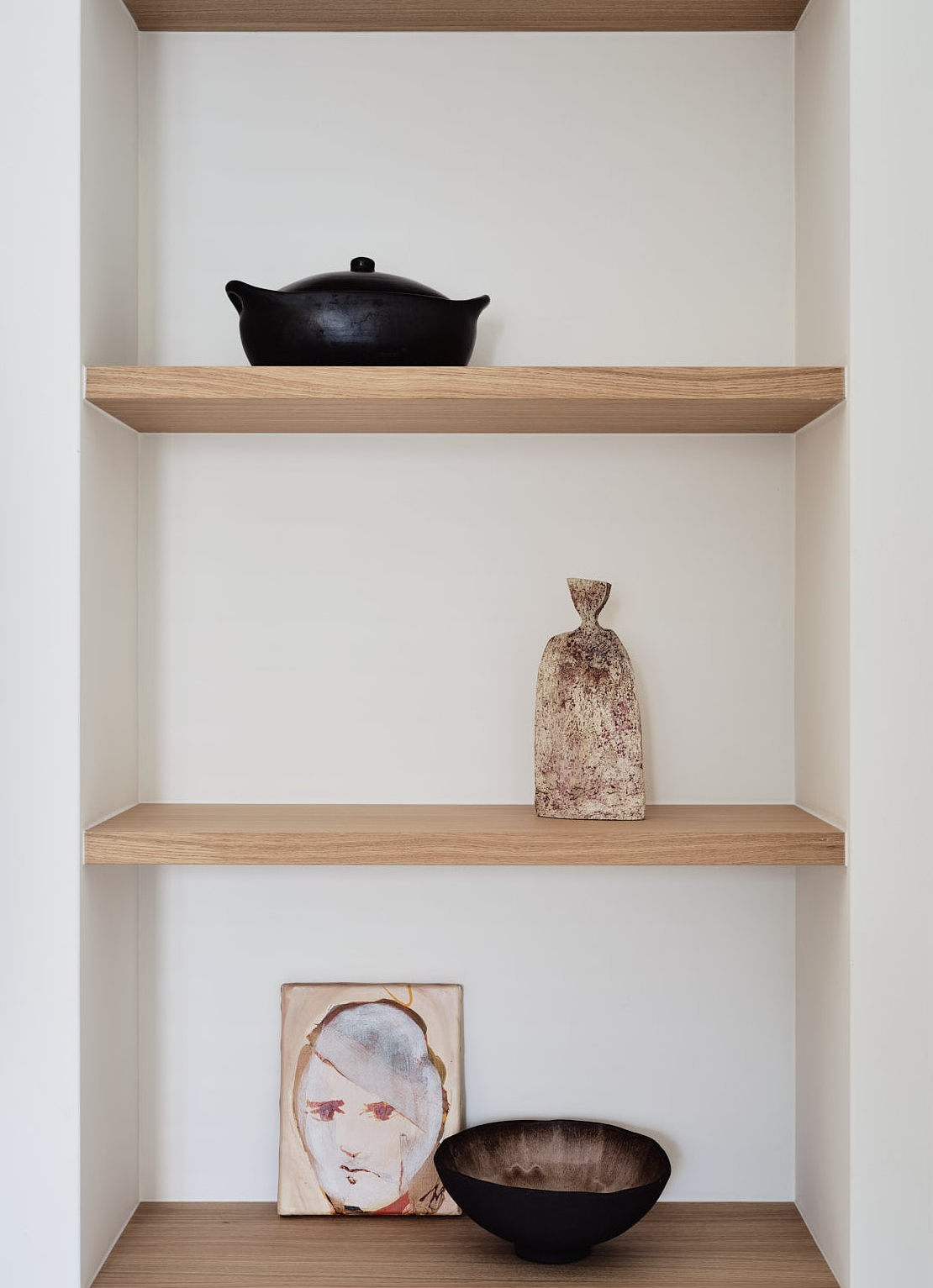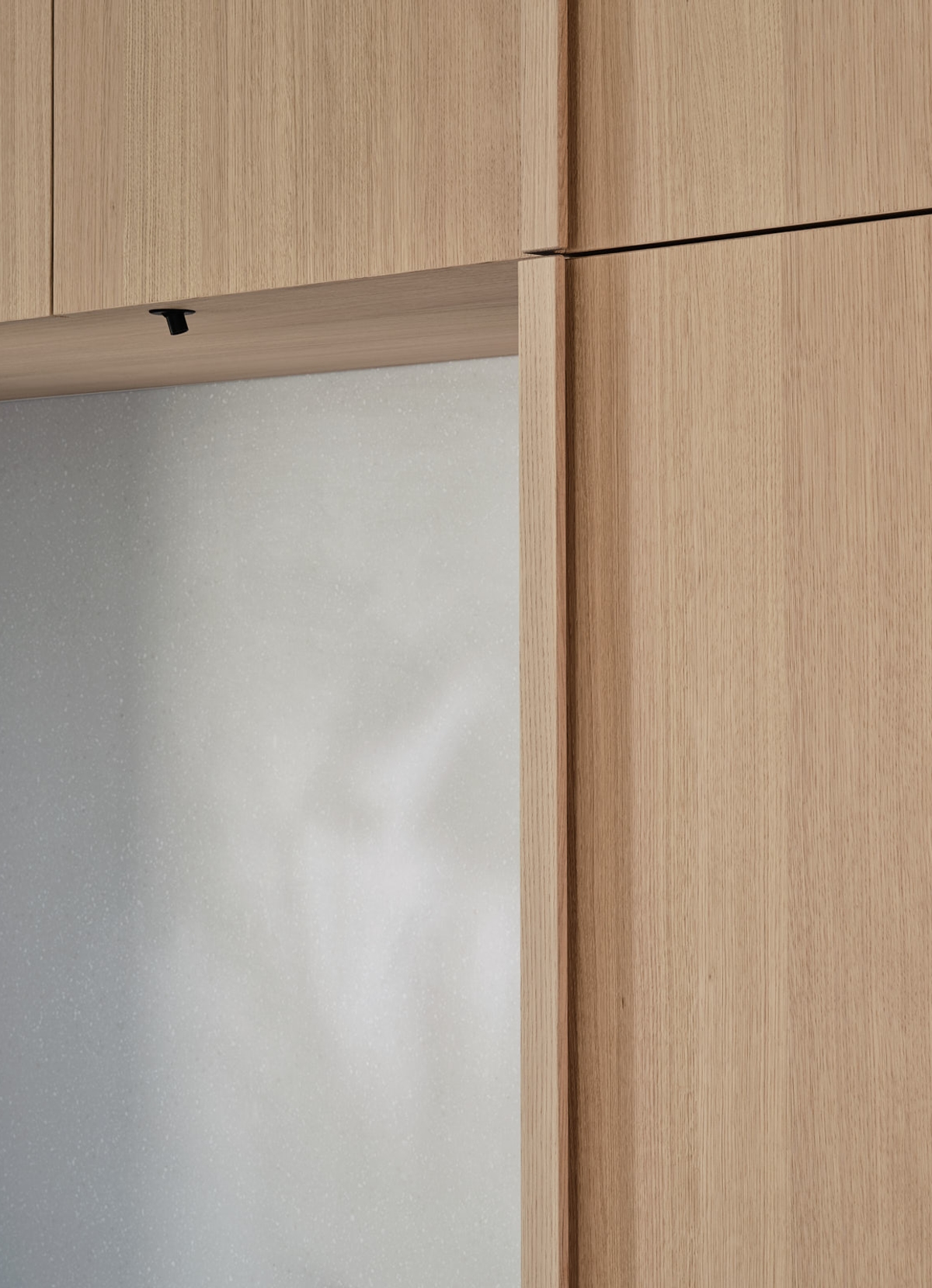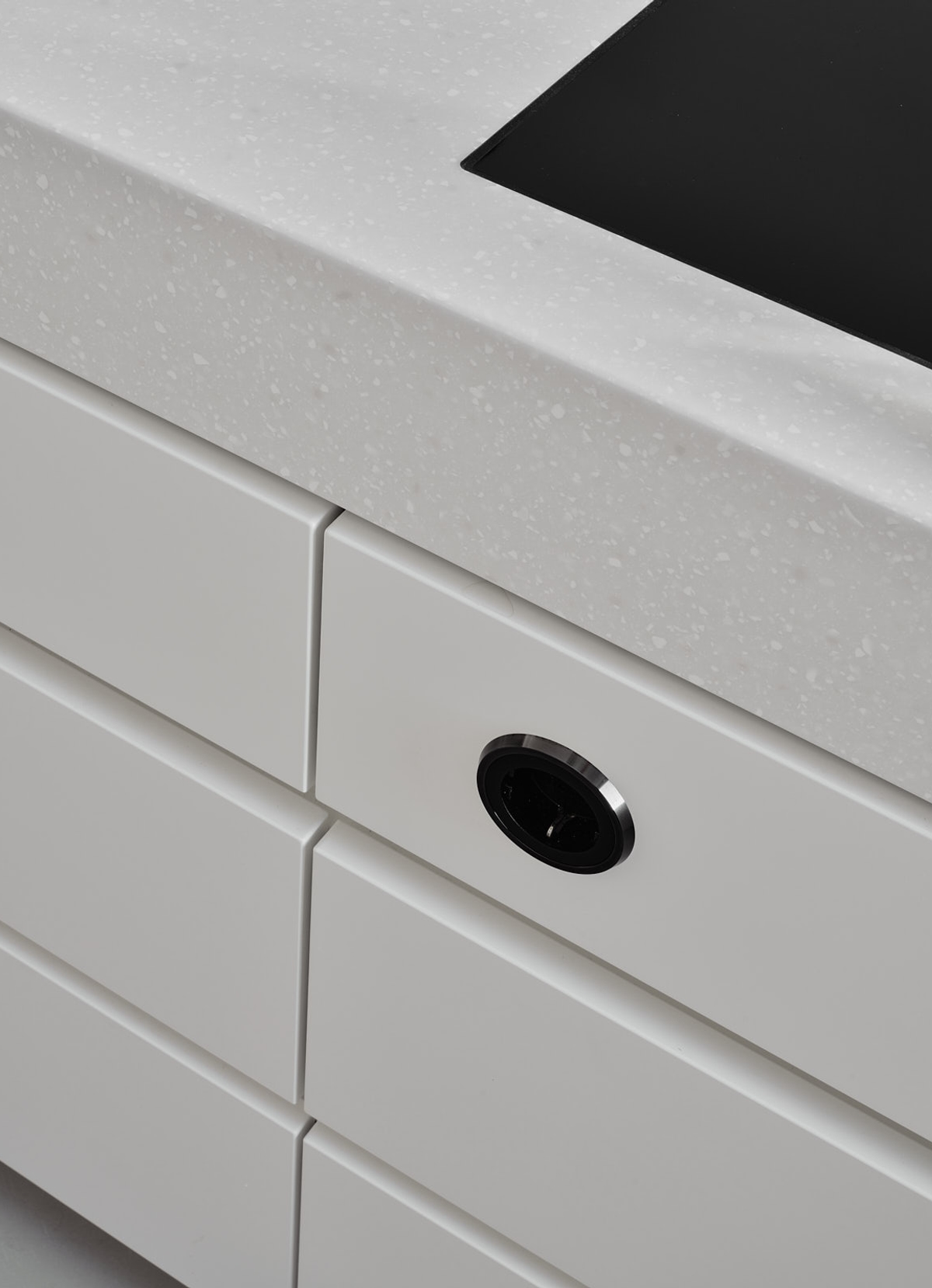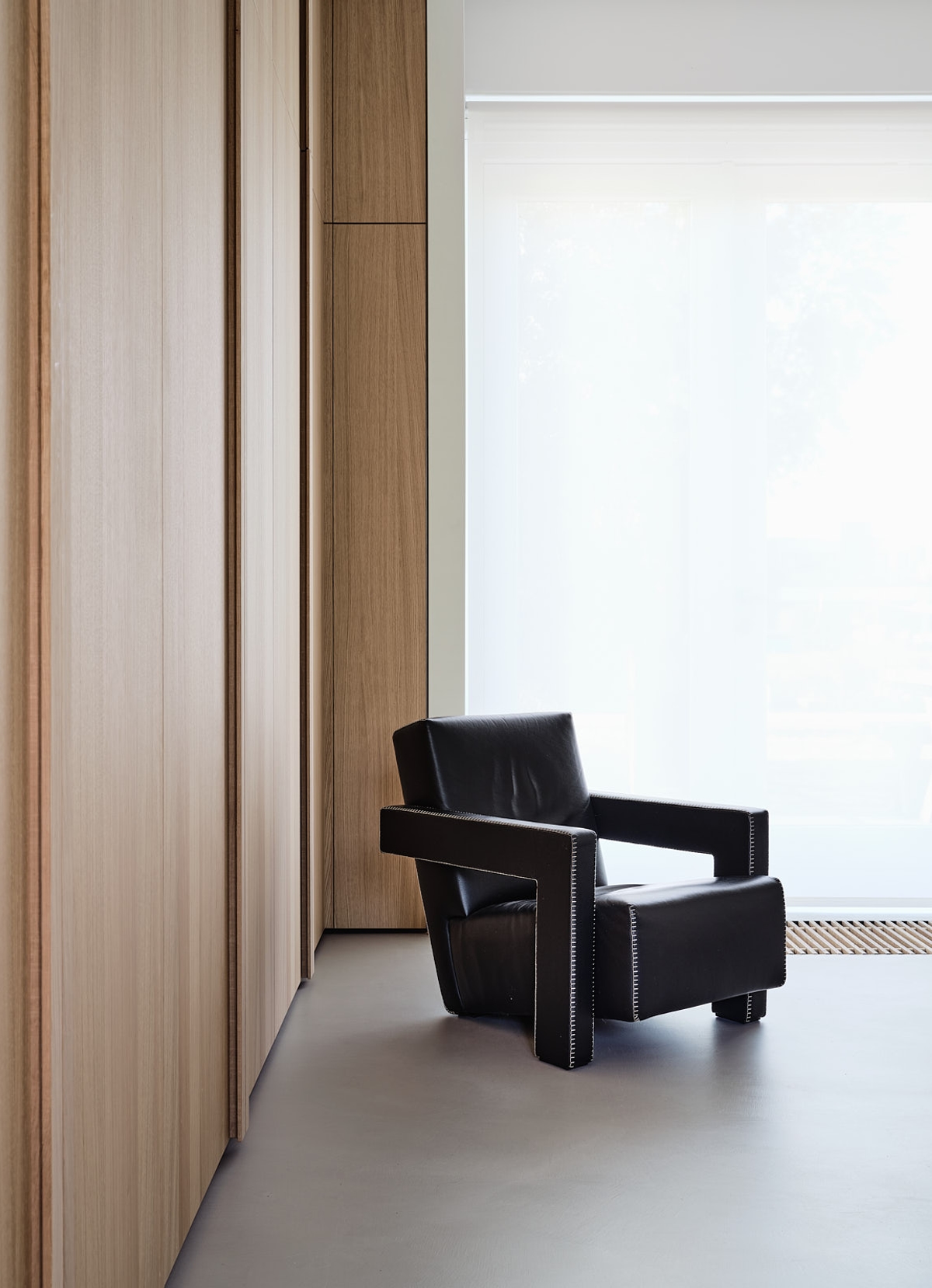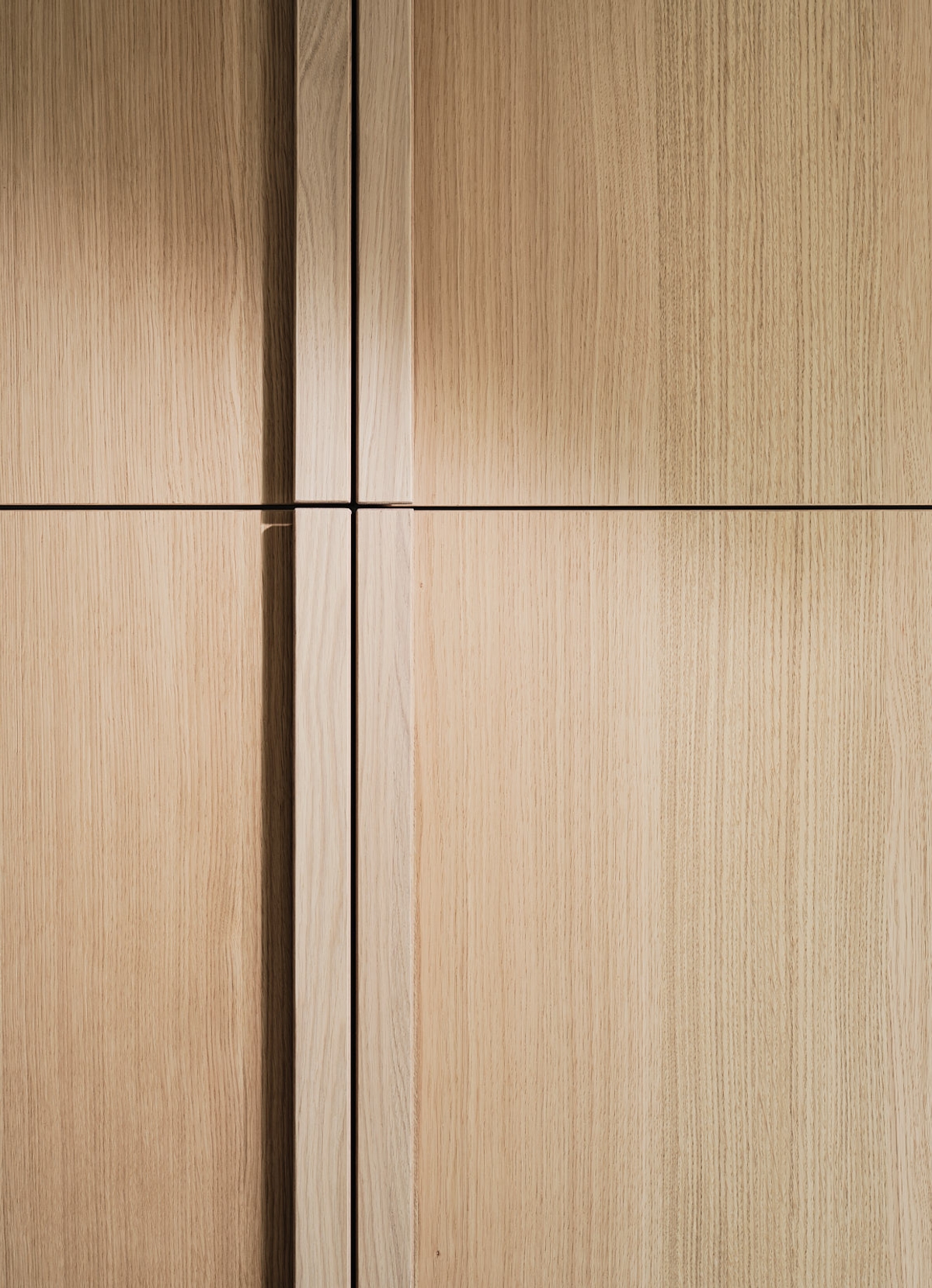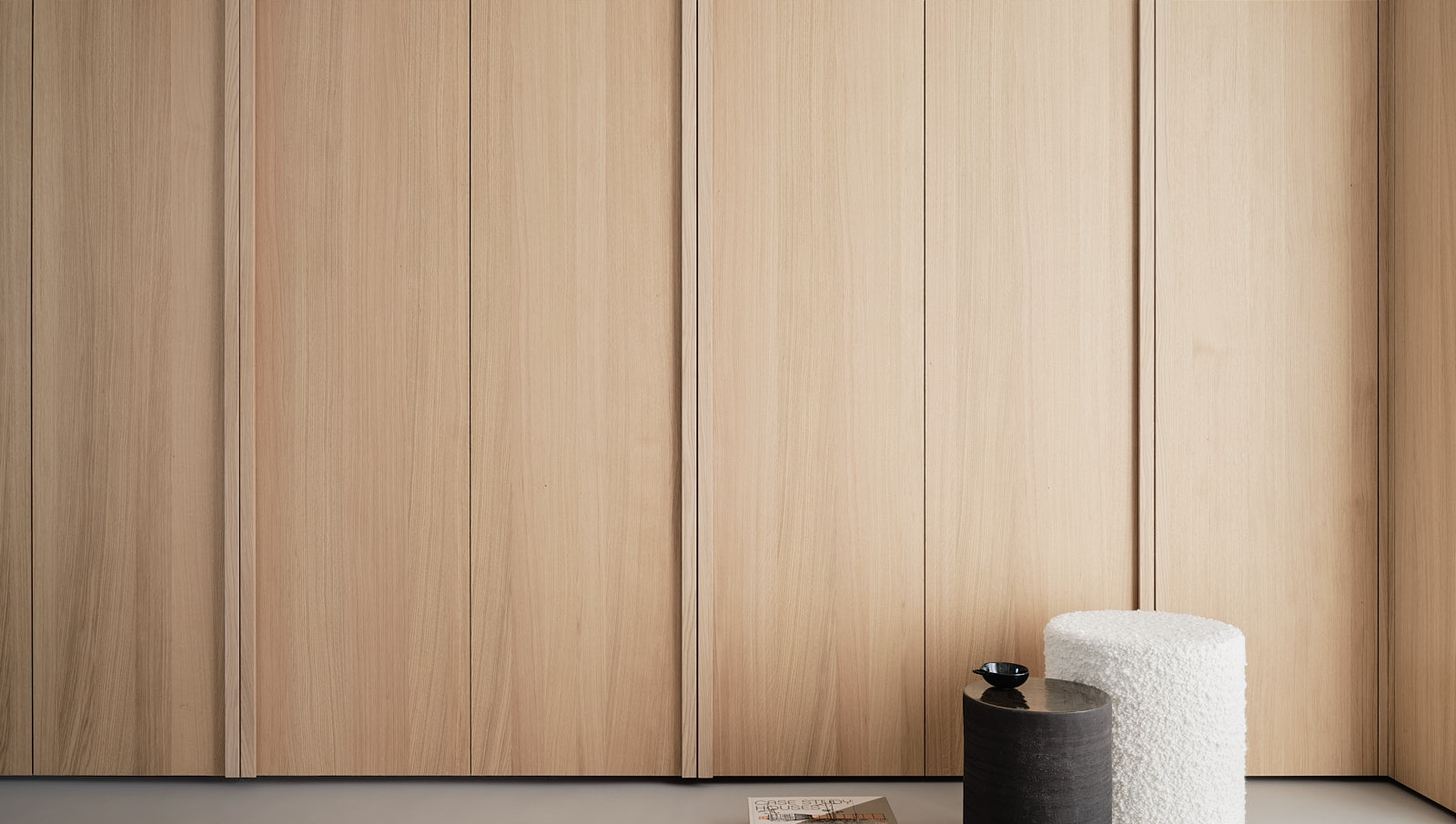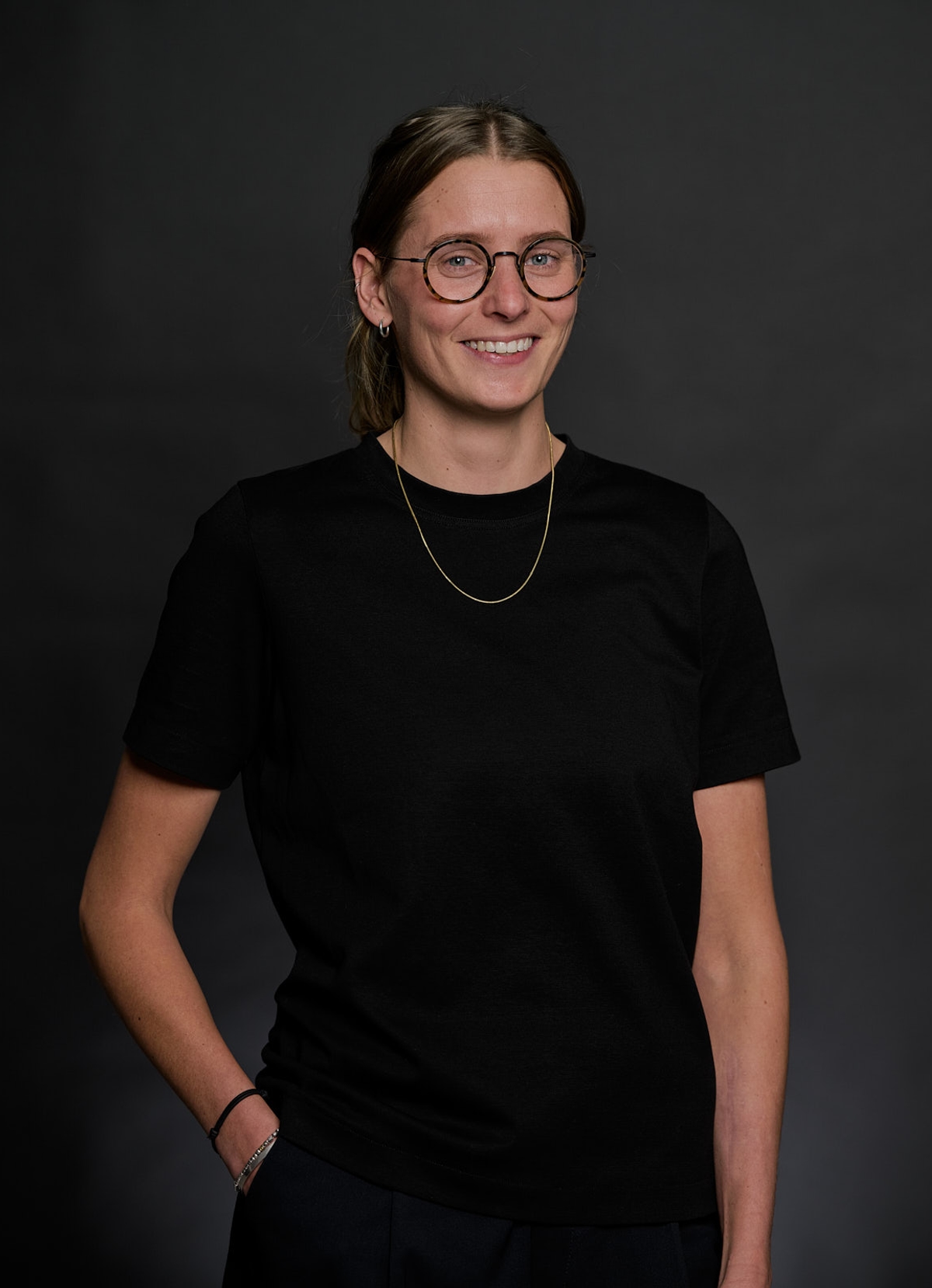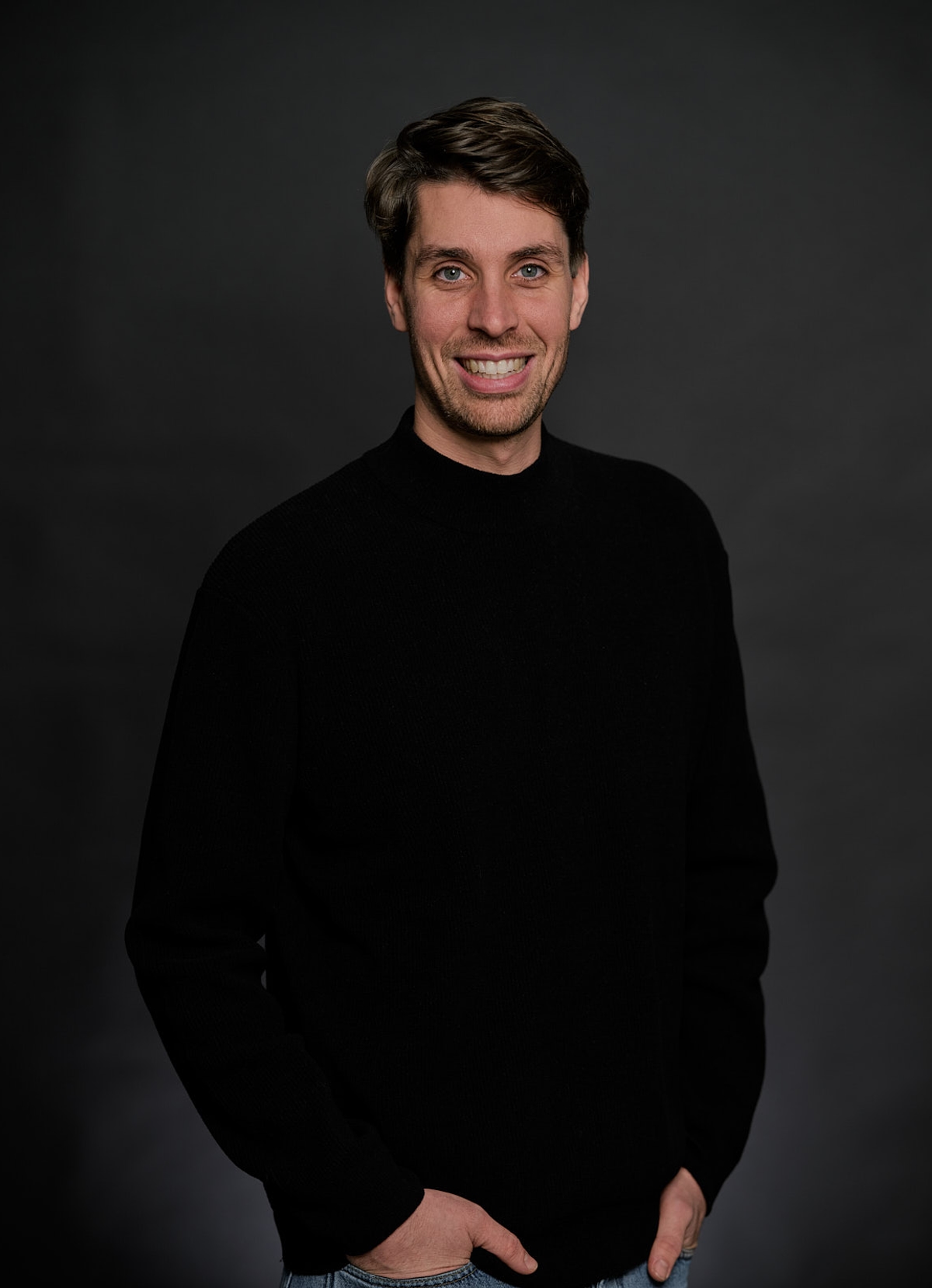 Design & Technical Director
Floor