Creating space where there is practically none requires sharp spacial awareness and a lot of creativity. This is not the first time we worked on a small house. Some might see a limited space as a challenge, but we like to see it as an opportunity for smart thinking.
Gerookt eiken, Natural eiken, Solid Surface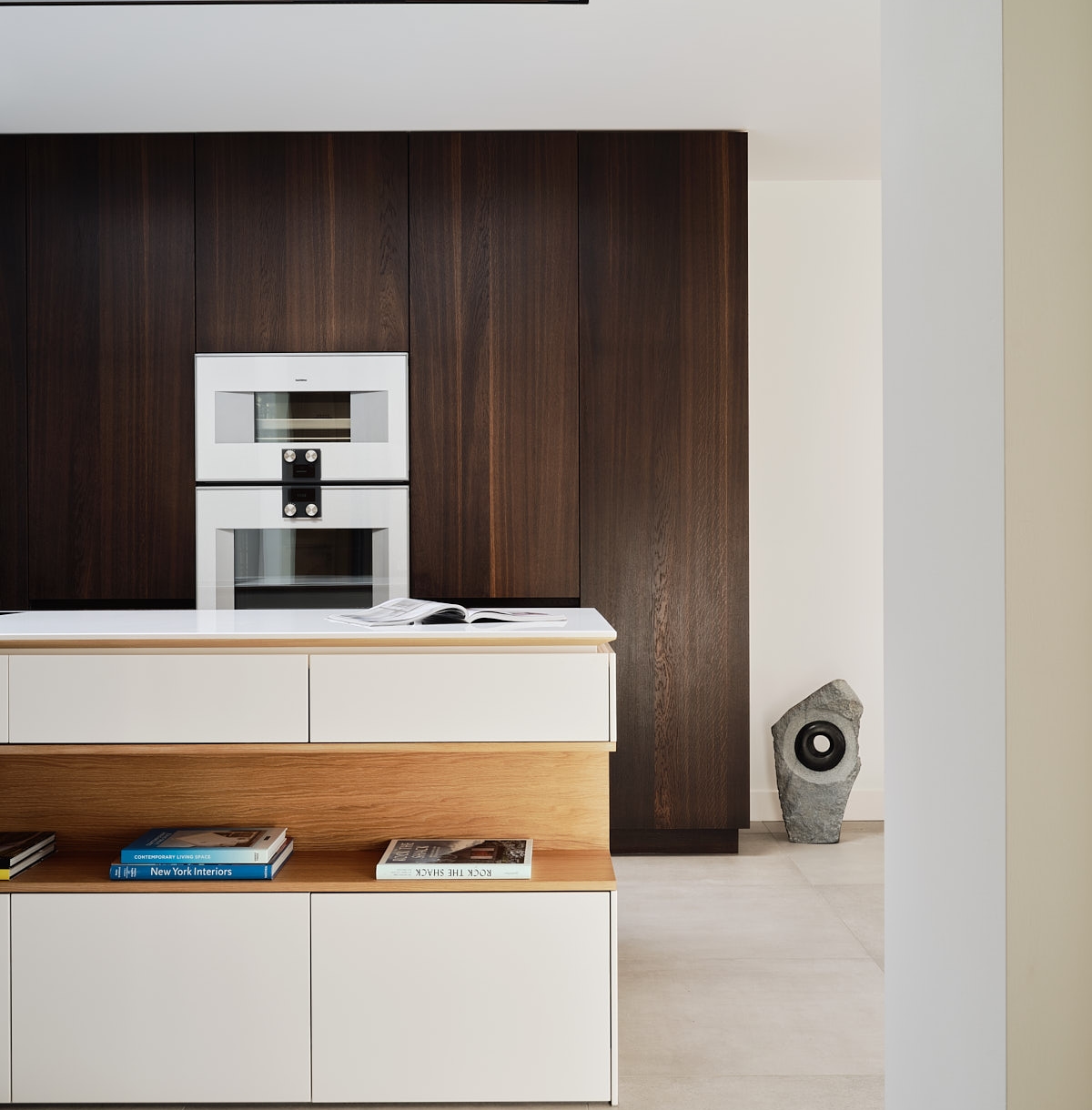 For this project, we transformed this petite, semi-detached house along the IJssel River into a spacious, modern home. We were part of this transformation from the beginning, from design to construction to installation.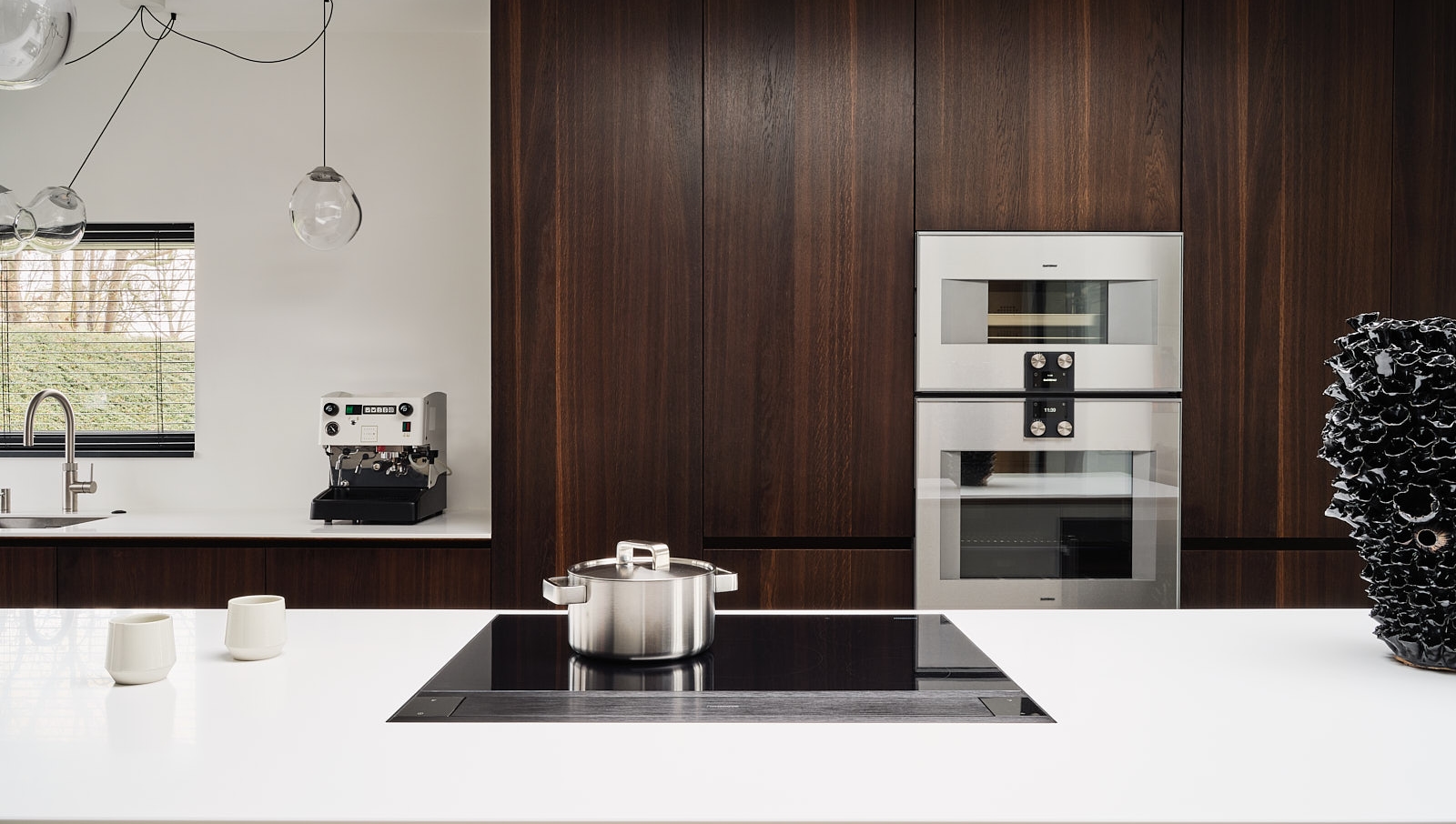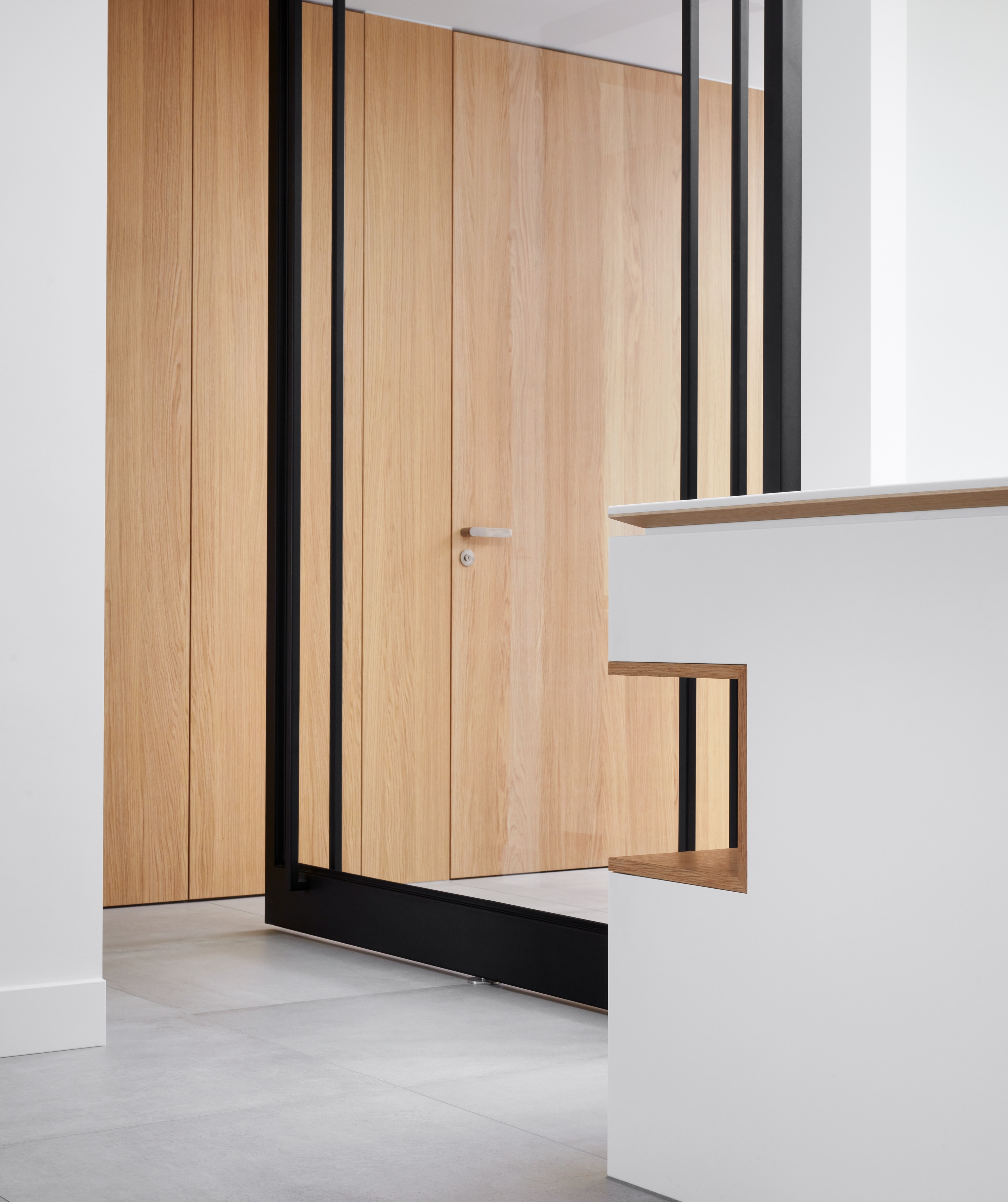 OUR PROCESS
We began the renovation by designing a new layout of the rooms, corridors, and light installations. The new layout was structured as an open loft with partitions and niches that still preserved a homely and warm feeling.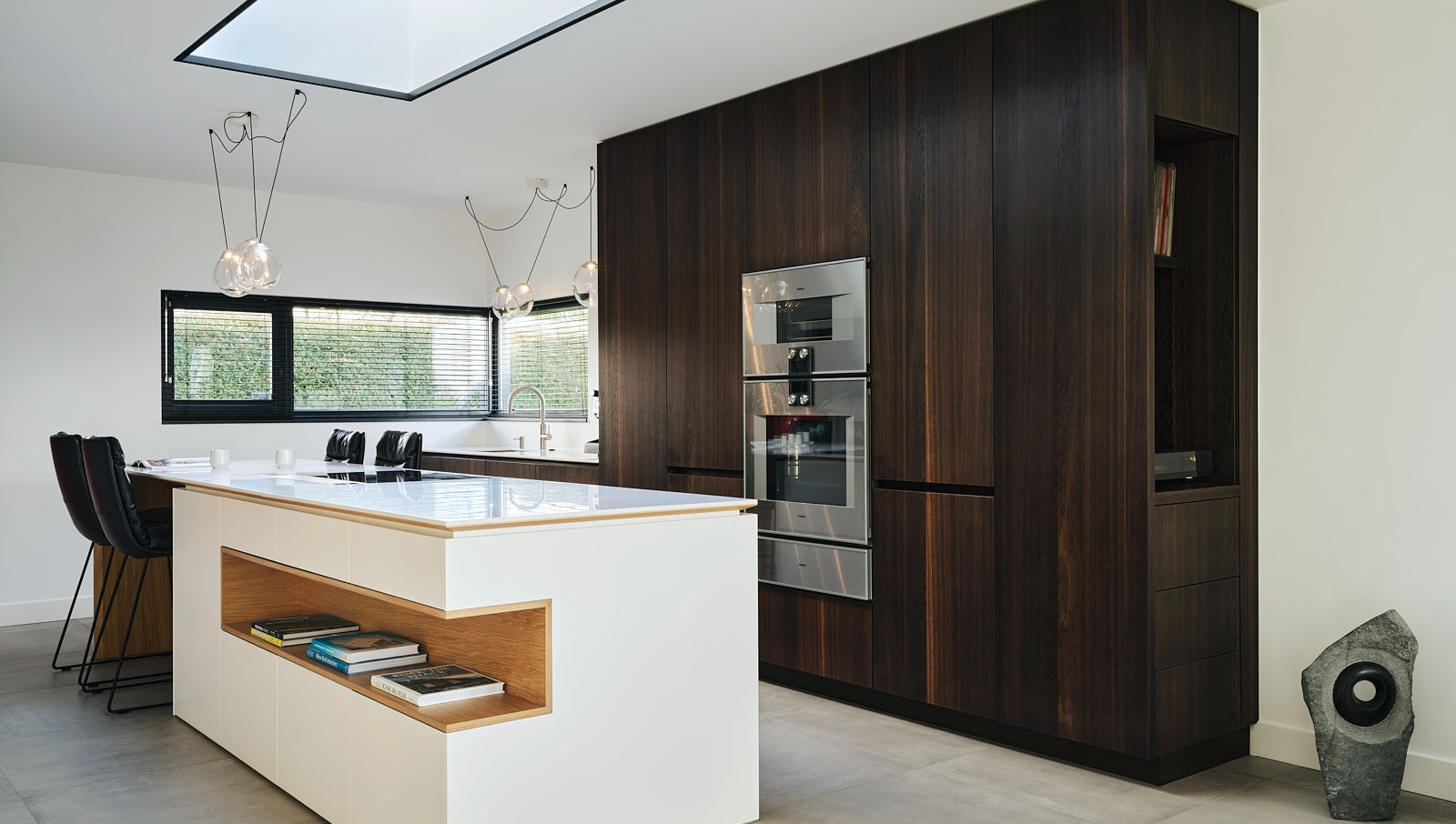 We built a sleek continuous wall in the hallway that integrates the toilet door and wardrobe. Behind the light oak doors is a beautiful lighting plan that creates a comforting atmosphere when you open the cupboards.
"Format's style is beautiful. We are delighted with their choice of materials and the refined details they applied to the design. It is a joy being able to enjoy our home every day."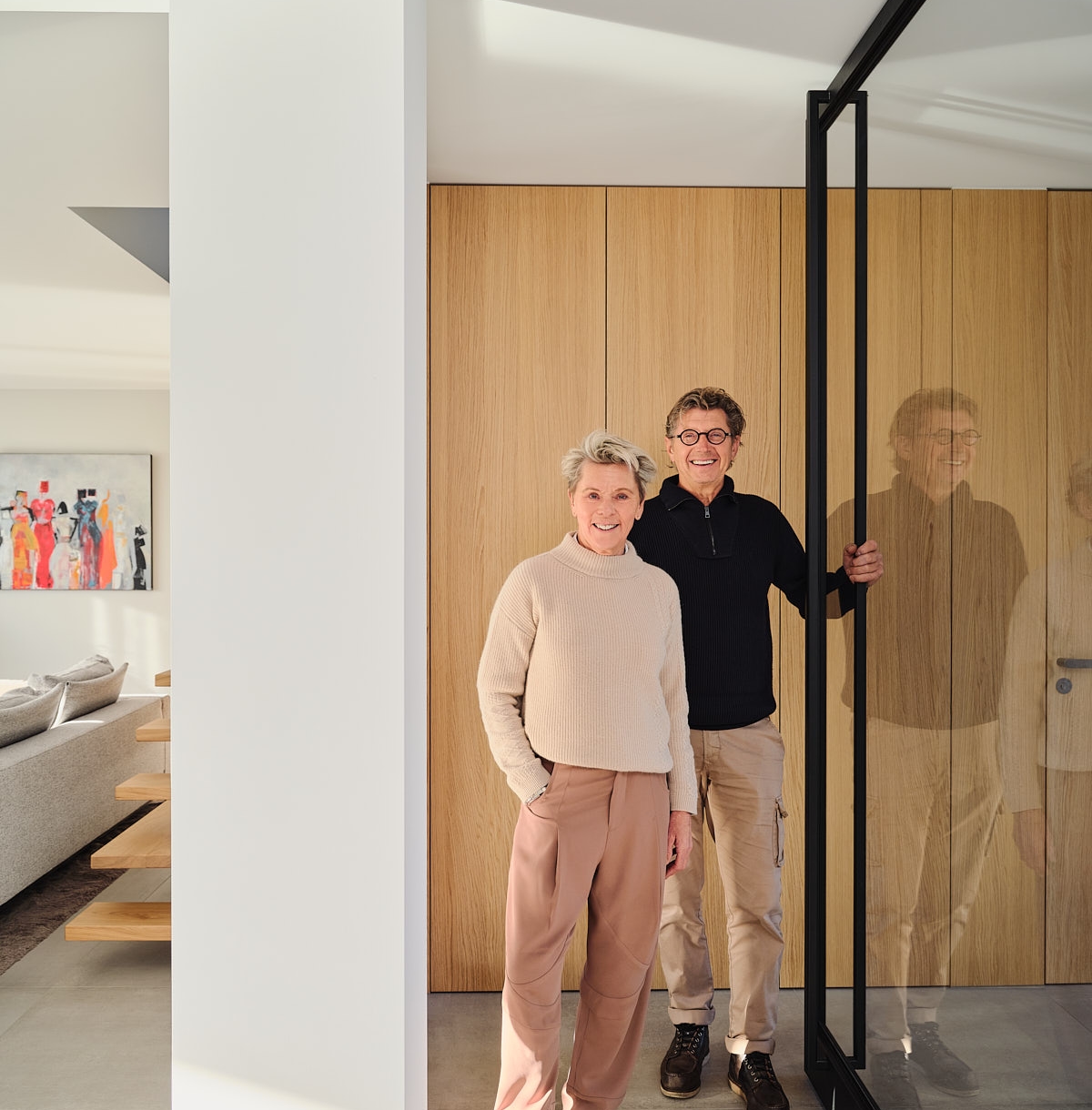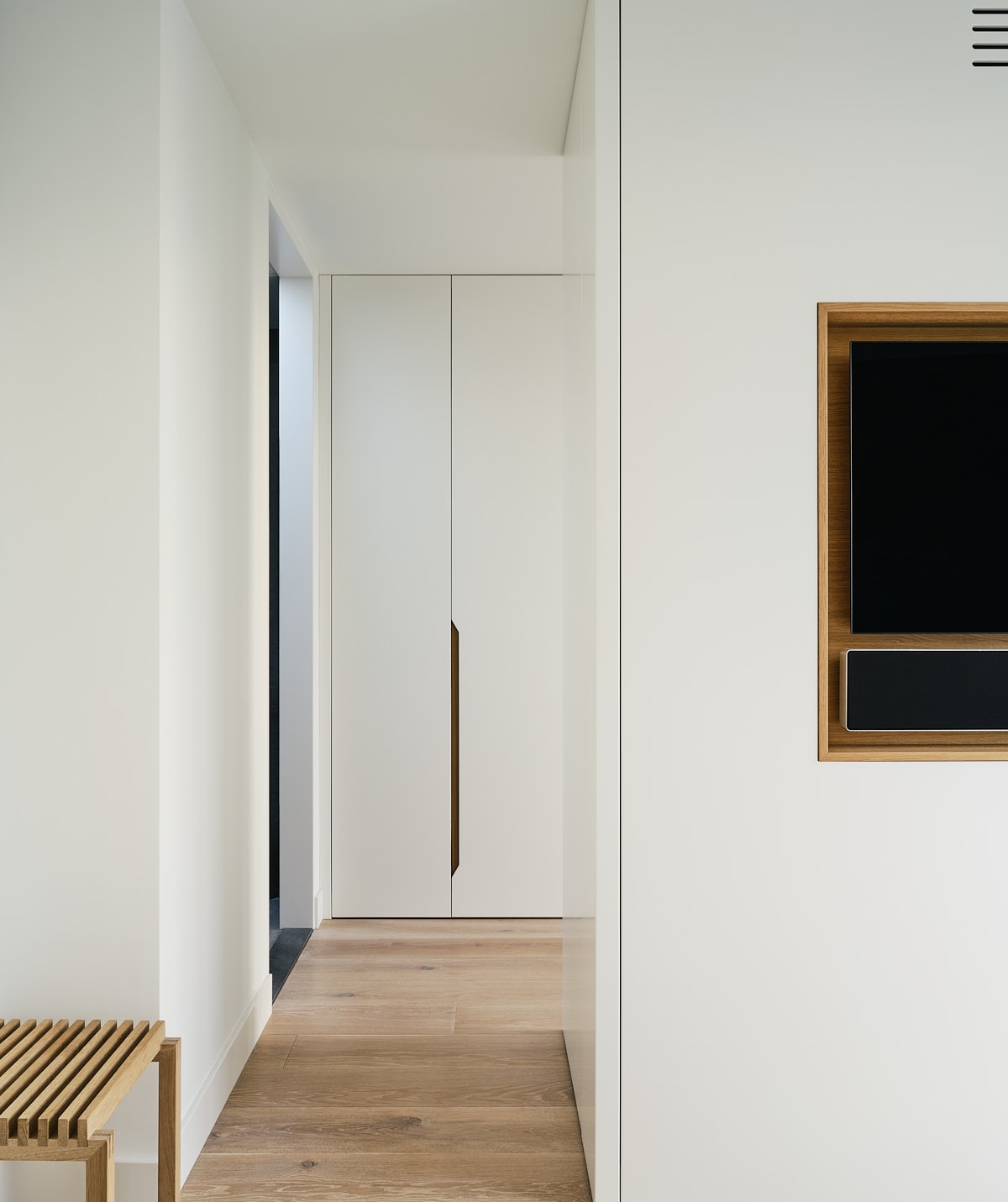 A SPACE FULL OF CONTRAST
When observing the tones in the design, It is immediately clear that there is a distinct contrast at play between dark and light hues. We used light and dark oak, an anthracite interior, solid oak drawers, and vertically milled handles. We maintained a sense of consistency by selecting wood of the same type of grain, even if they varied in color.

For even more contrast, we chose a kitchen worktop made of a solid white surface that flows seamlessly into the sink.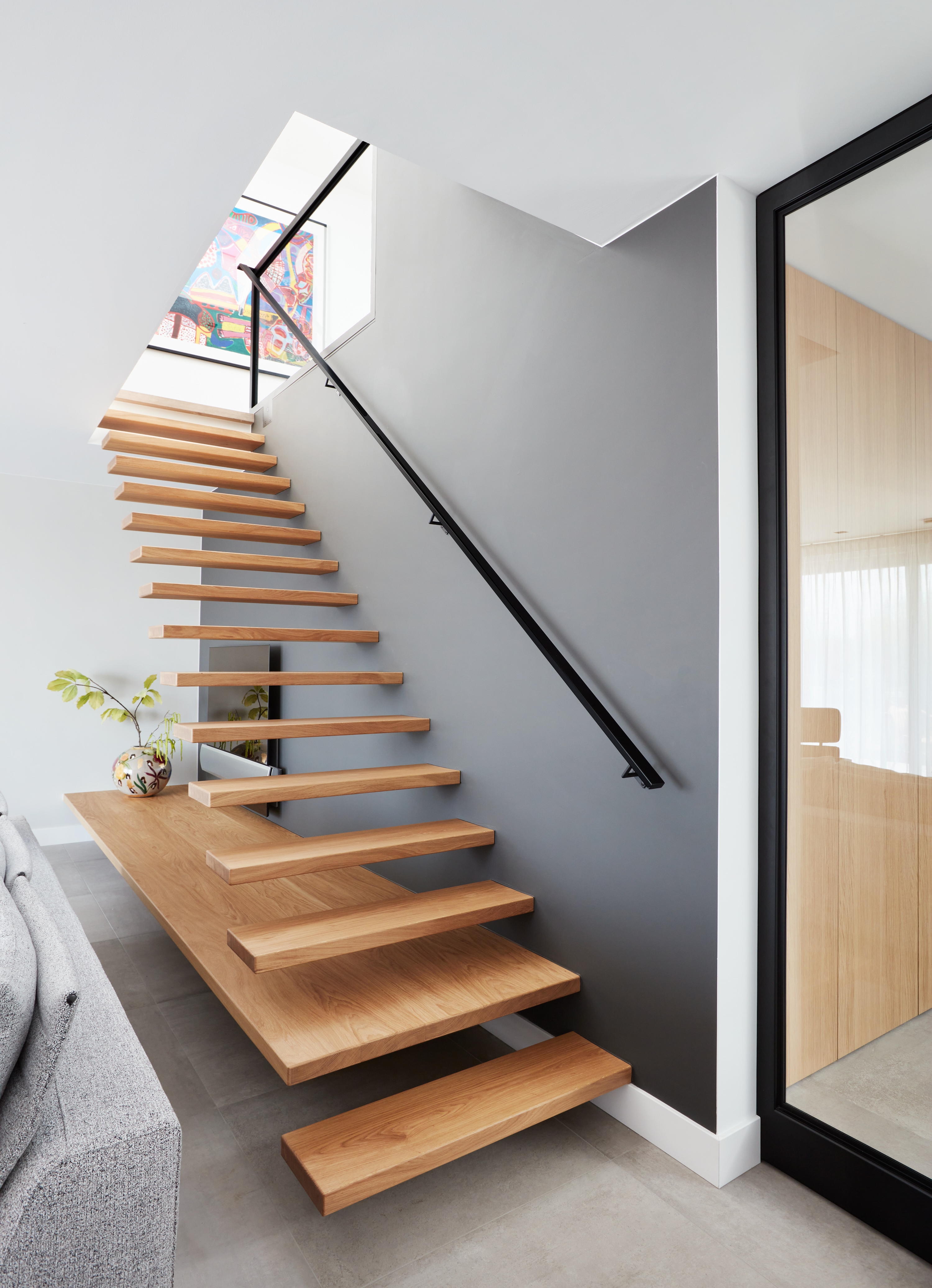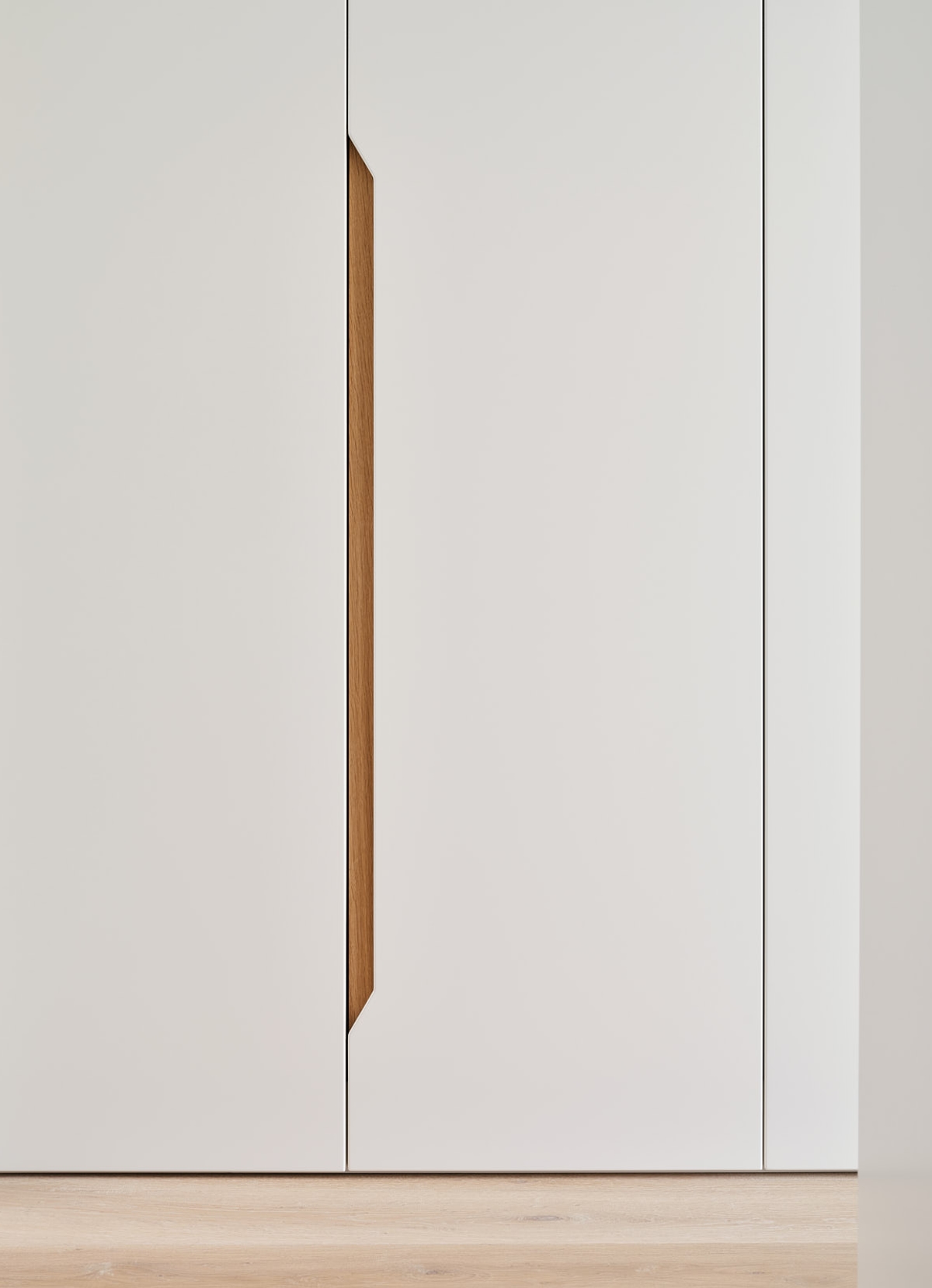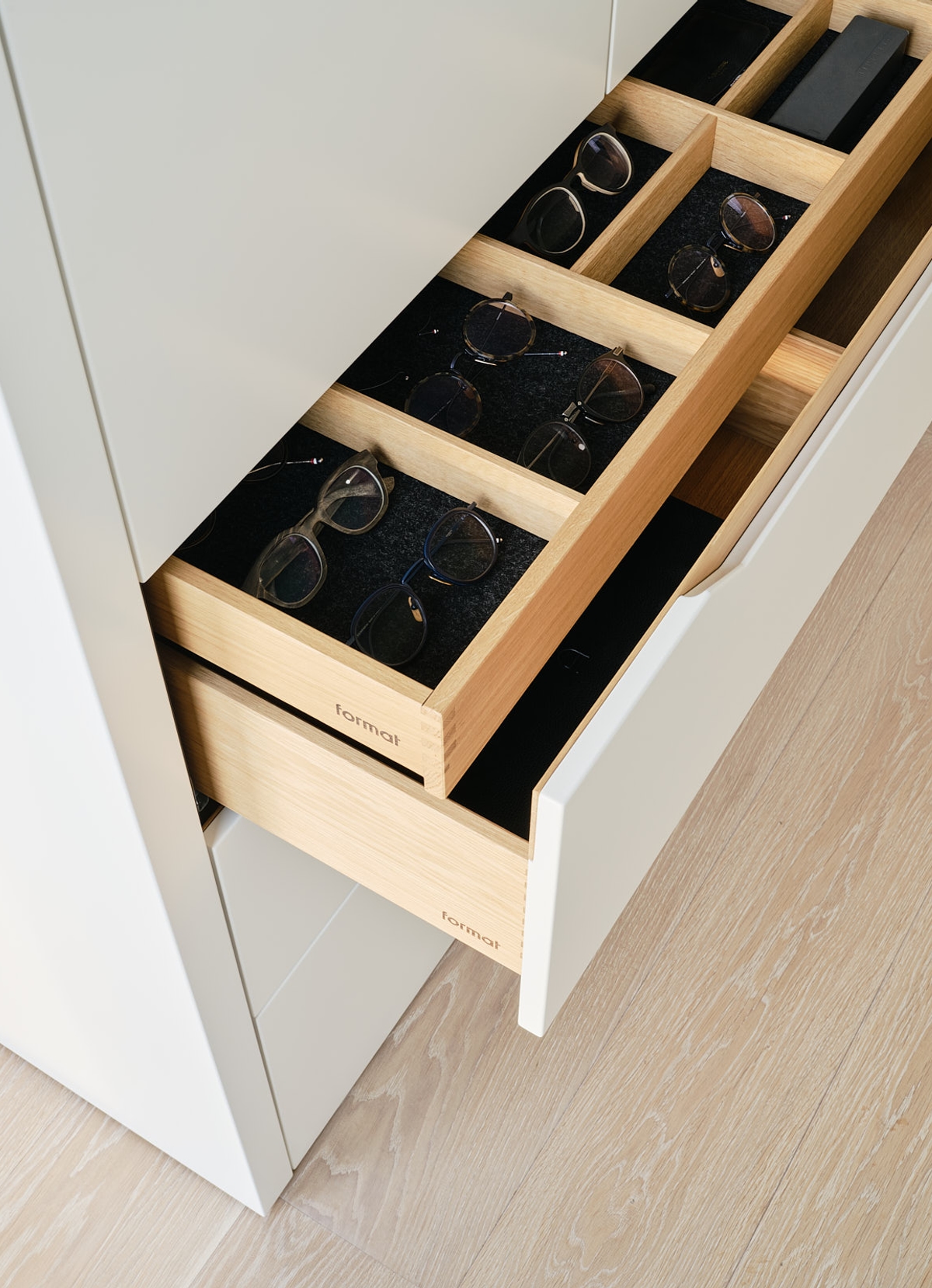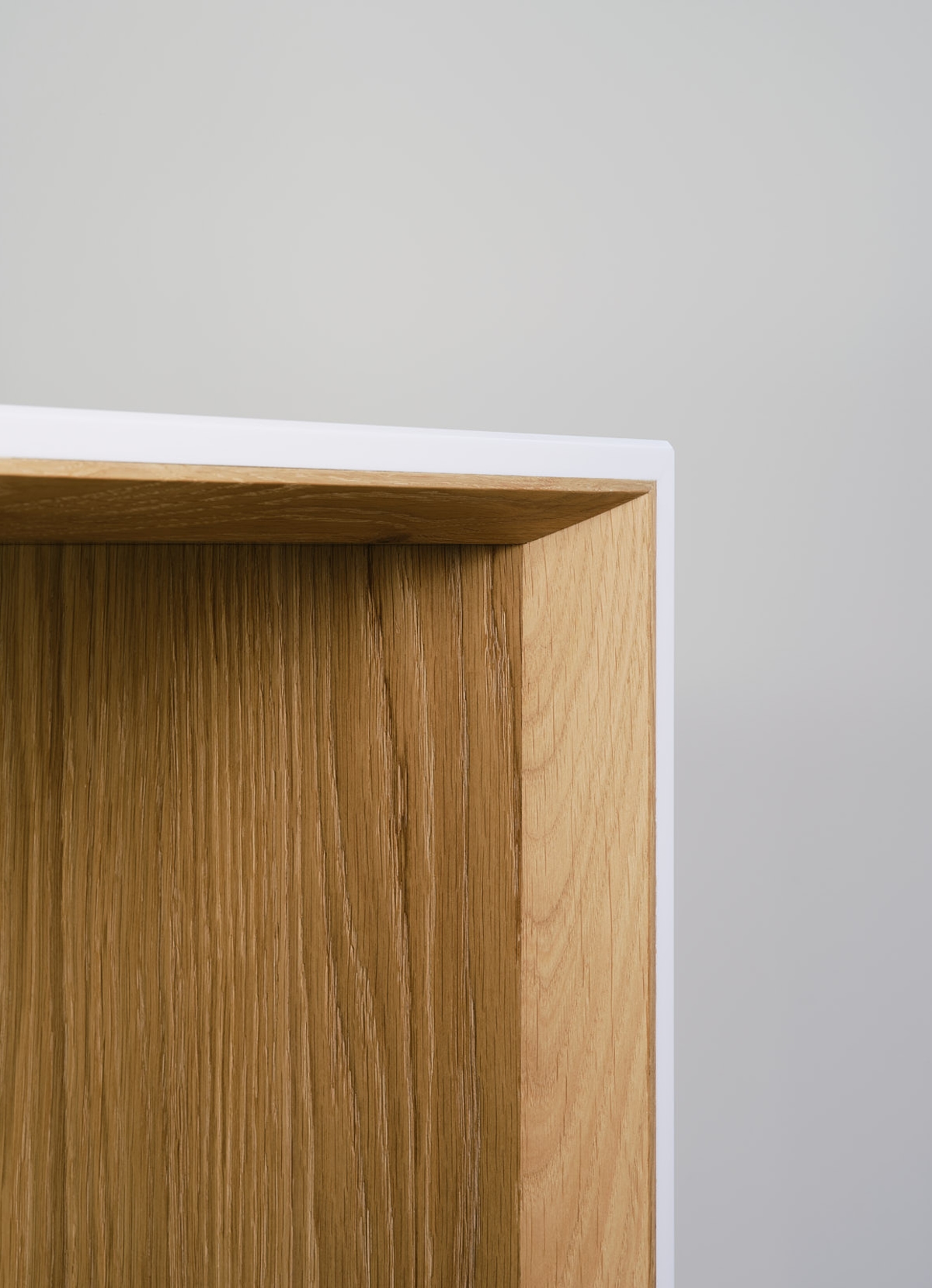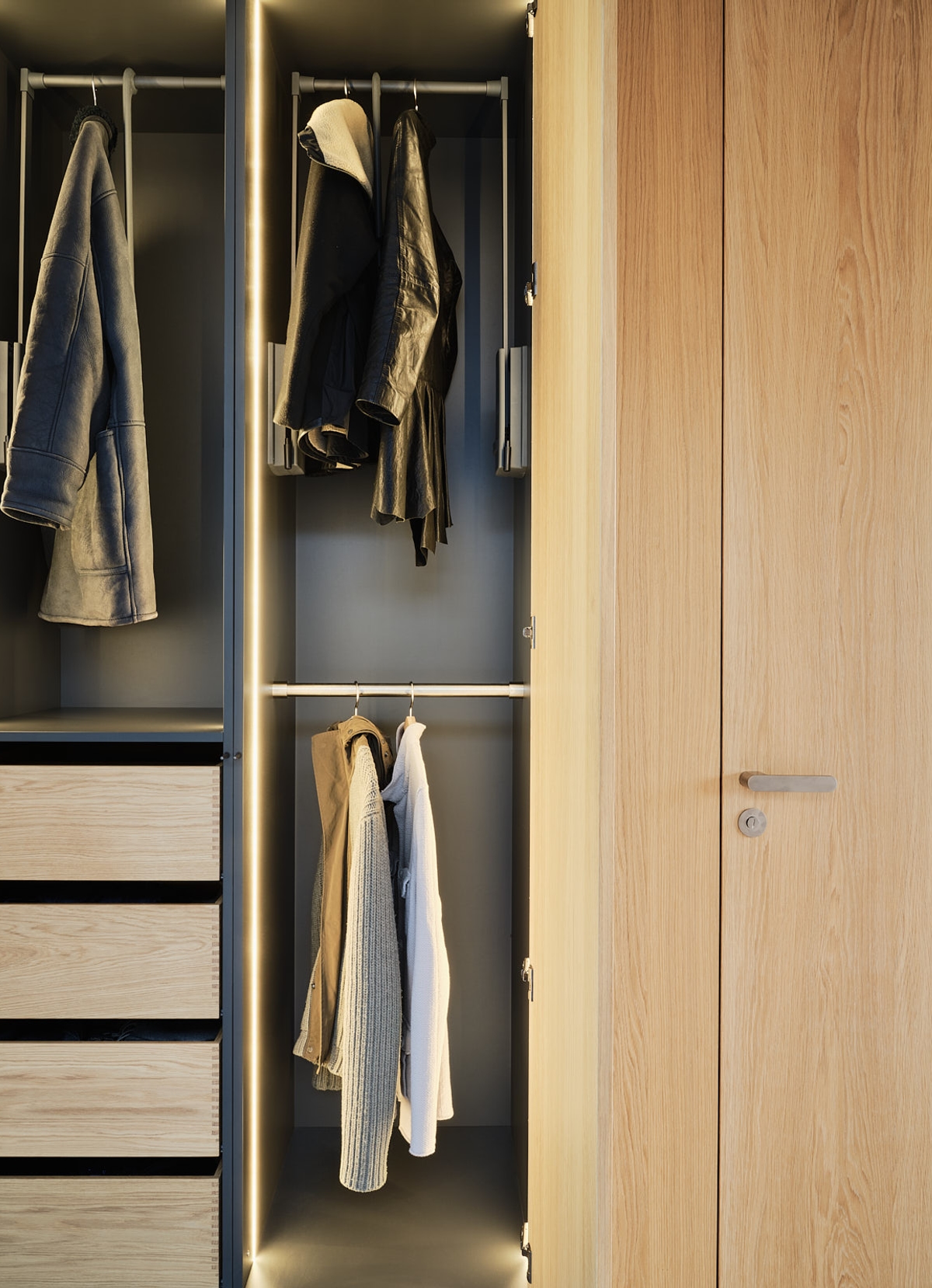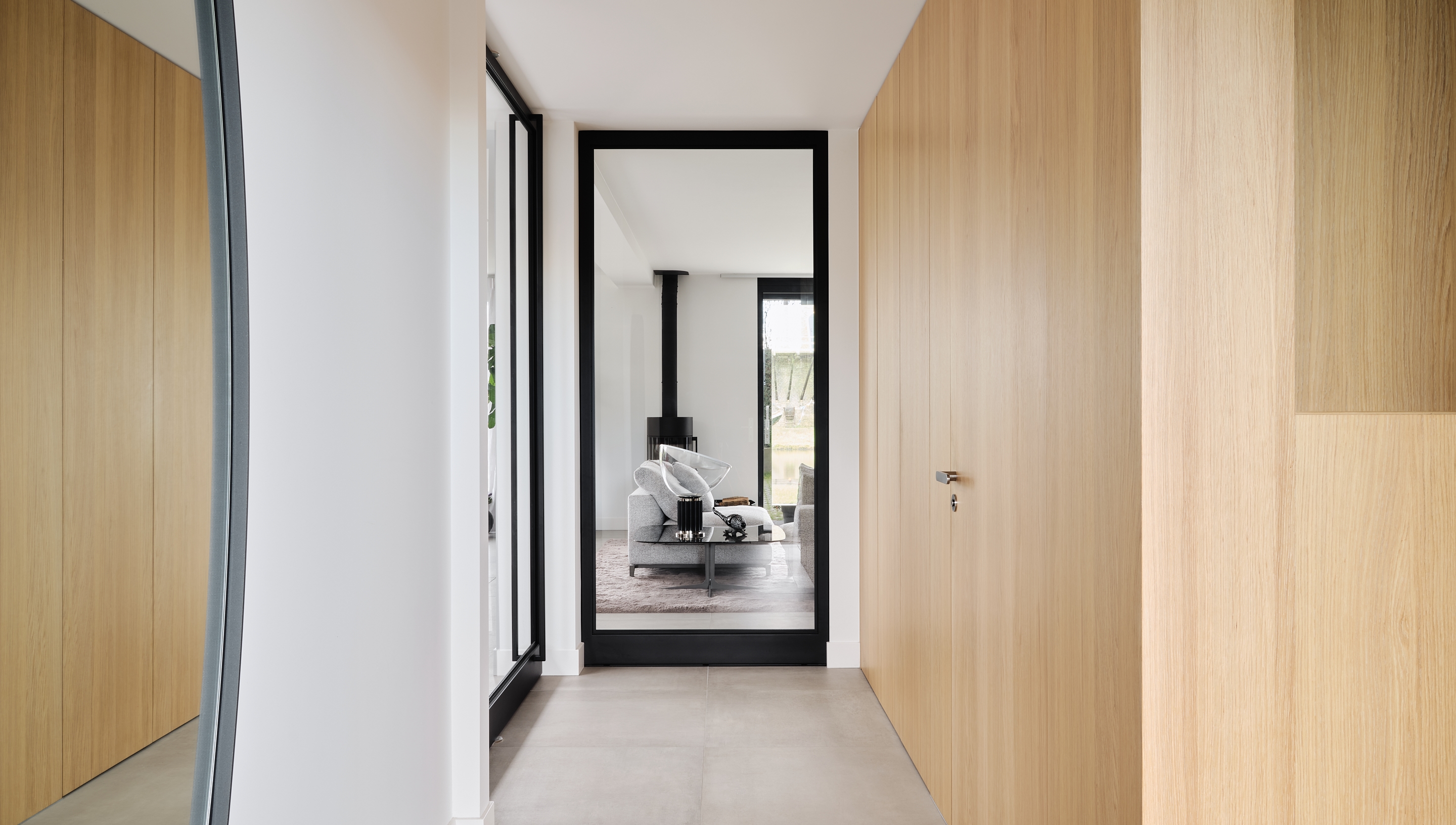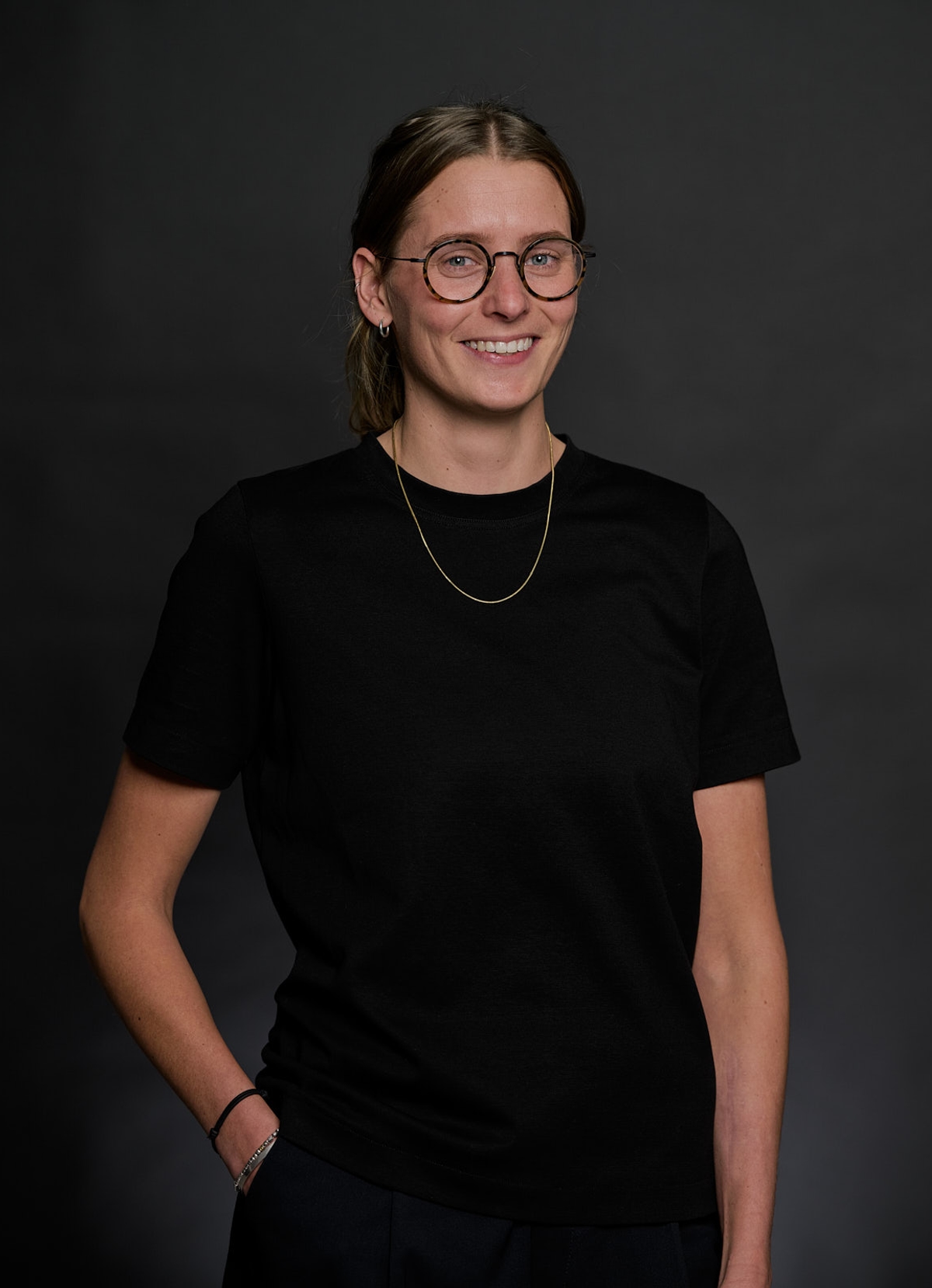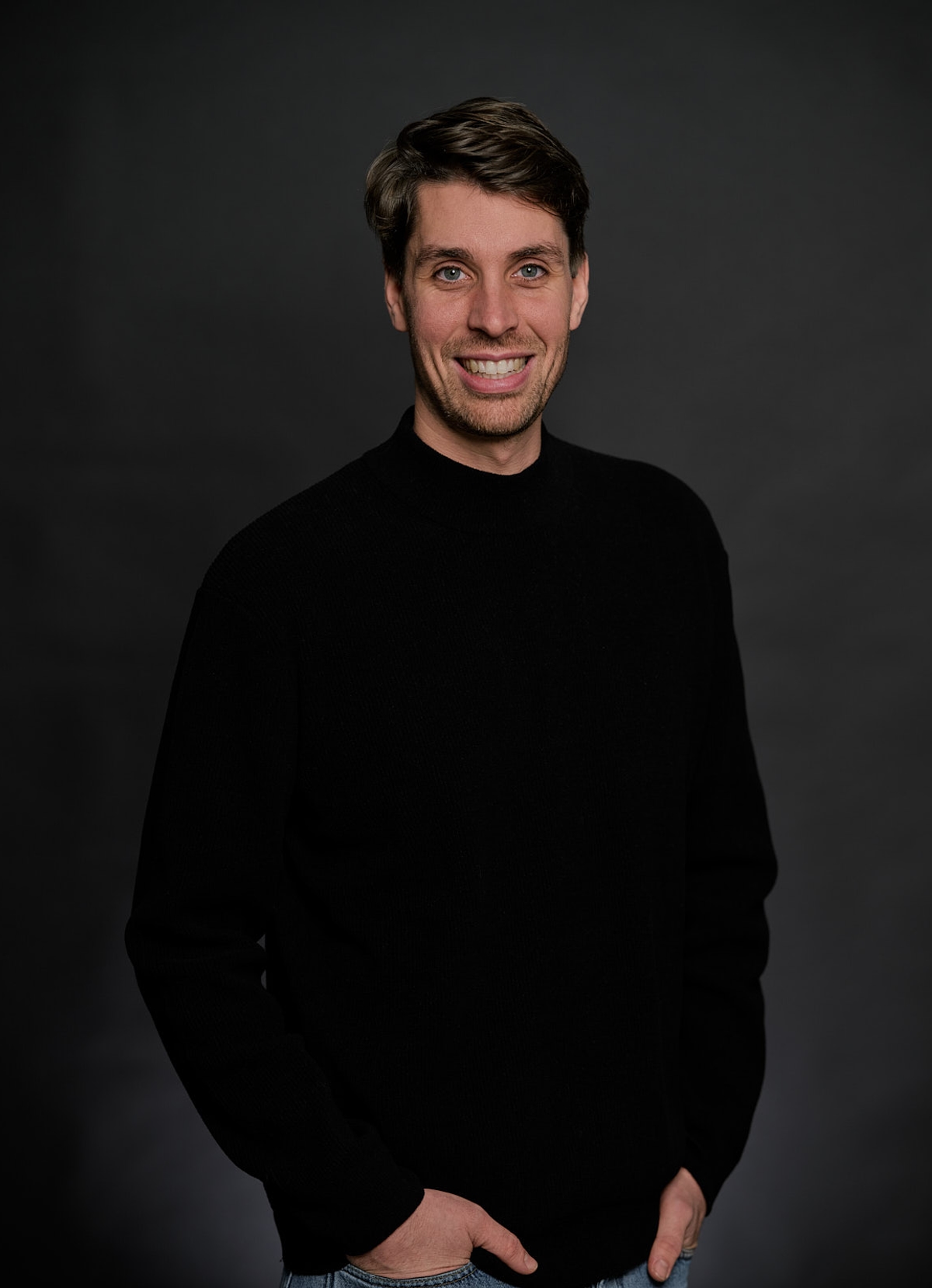 Design & Technical Director
Floor