We don't believe in imposing modern aesthetics onto older infrastructures. Creating a dialogue between the old and the new is the sweet spot we aim toward. That is when design becomes interesting for us when we are able to preserve the best parts of what exists and elevate it to adapt to the needs of today.

Lacquered MDF, Carrara Marmer, Pine
Format, Studio EI, Studio Slow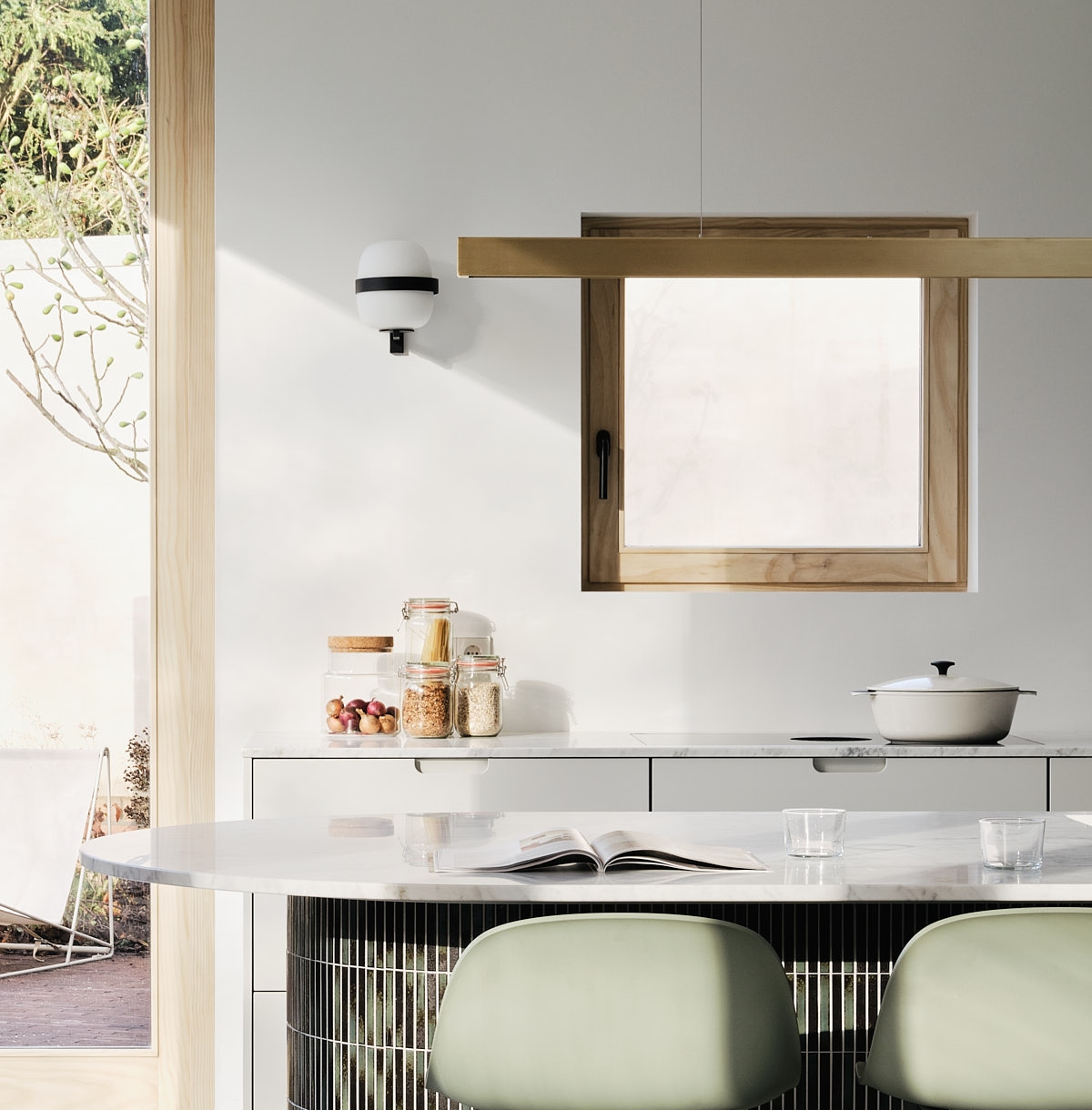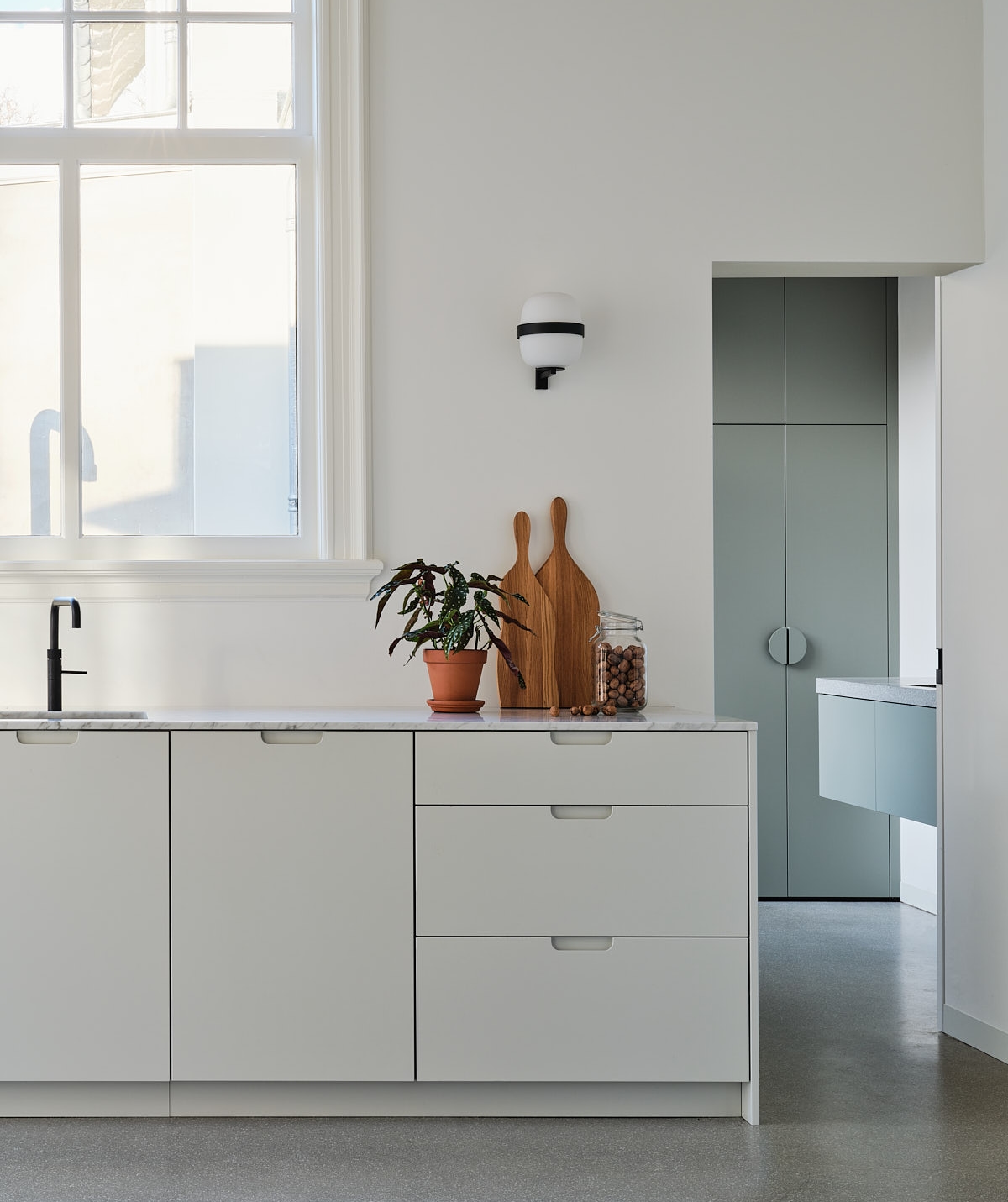 OUR PROCESS

For this project, we renovated an Aerdenhout house from 1910. We preserved many of its original elements, like the beautiful wooden beams. We also added new creative space solutions using high-quality materials that will add more decades of life to this relic of a house.

The architect on this project Studio Ei. They designed the basic layout of the house while our creative team refined it and incorporated interior solutions. Our team crafted built-in closets in all bedrooms, a beautiful kitchen, a bed unit, a podium with stairs, and a built-in mattress.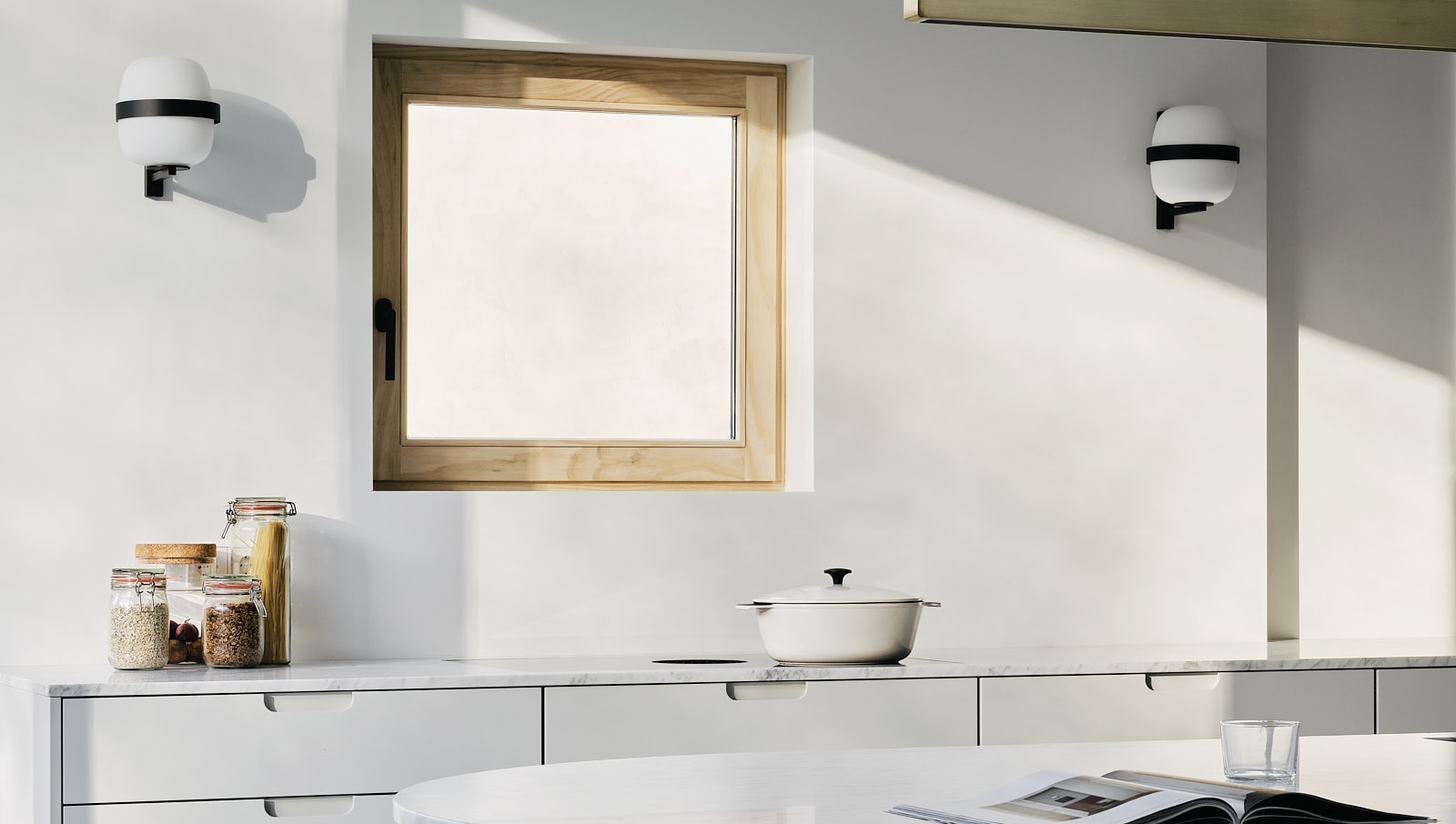 We like to involve our clients in the creative process and build a sense of true collaboration with them. Together, we chose the color palette, materials, and functional adjustments. We opted for minimalistic and modern while still honoring the original structure.
"Format is refreshing, enthusiastic, focused on quality, and has an eye for detail. The whole process went smoothly and was fun, from design and choice of materials to installation. In short, highly recommended!"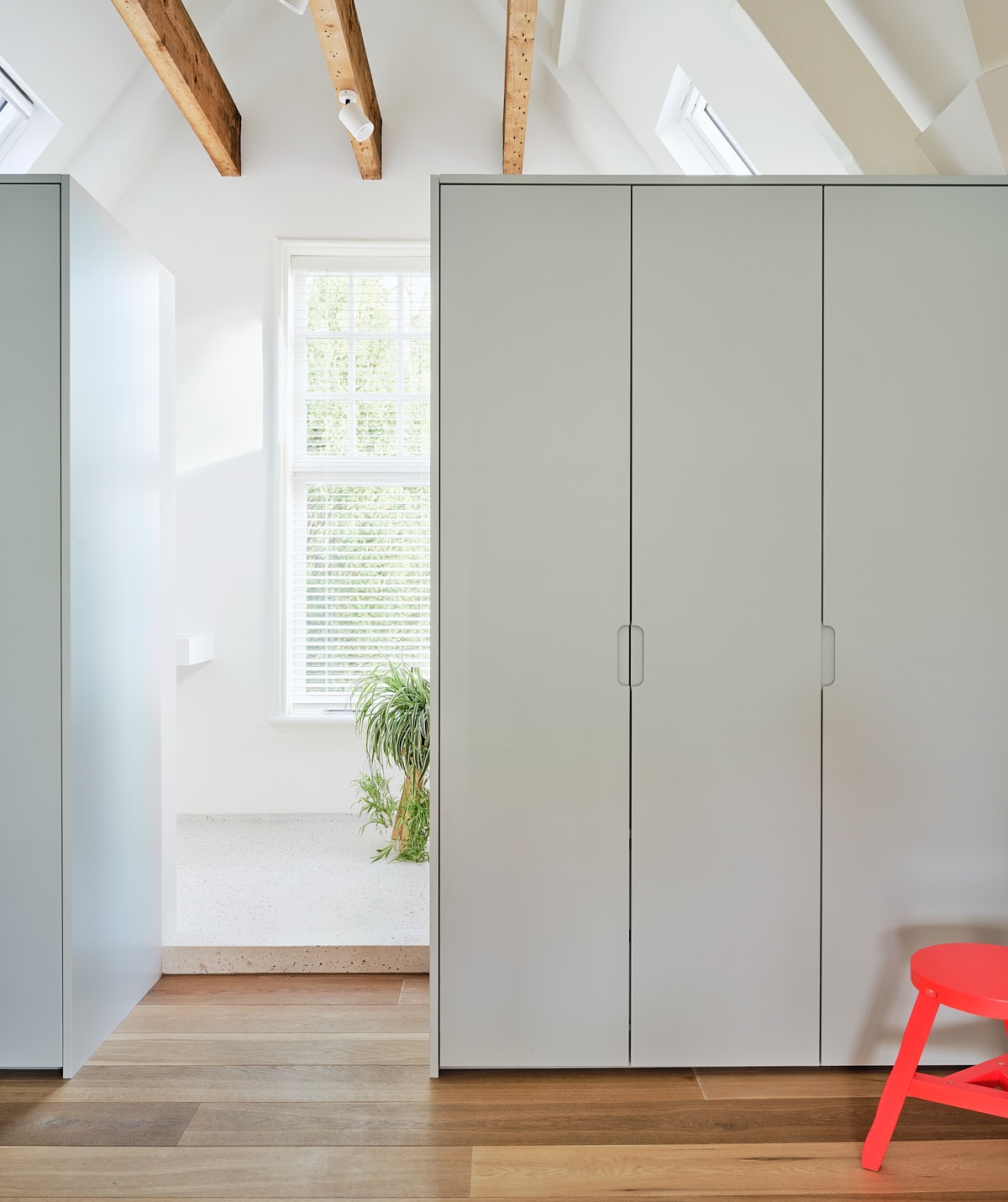 THE ART OF LESS IS MORE
The architect from Studio Ei designed a wardrobe that connected to the ceiling. To our delight, beautiful wooden beams emerged during the renovation. We adapted the design and created a cabinet of the right height to do justice to this grand ceiling.

The bed platform is made of Polish pine and covered with a matte finish that is soft to the touch. We like to incorporate subtle details that create visual harmony in a space. In this case, we used 41 identical cupboard handles, which became delicate recurrent visual references across the house.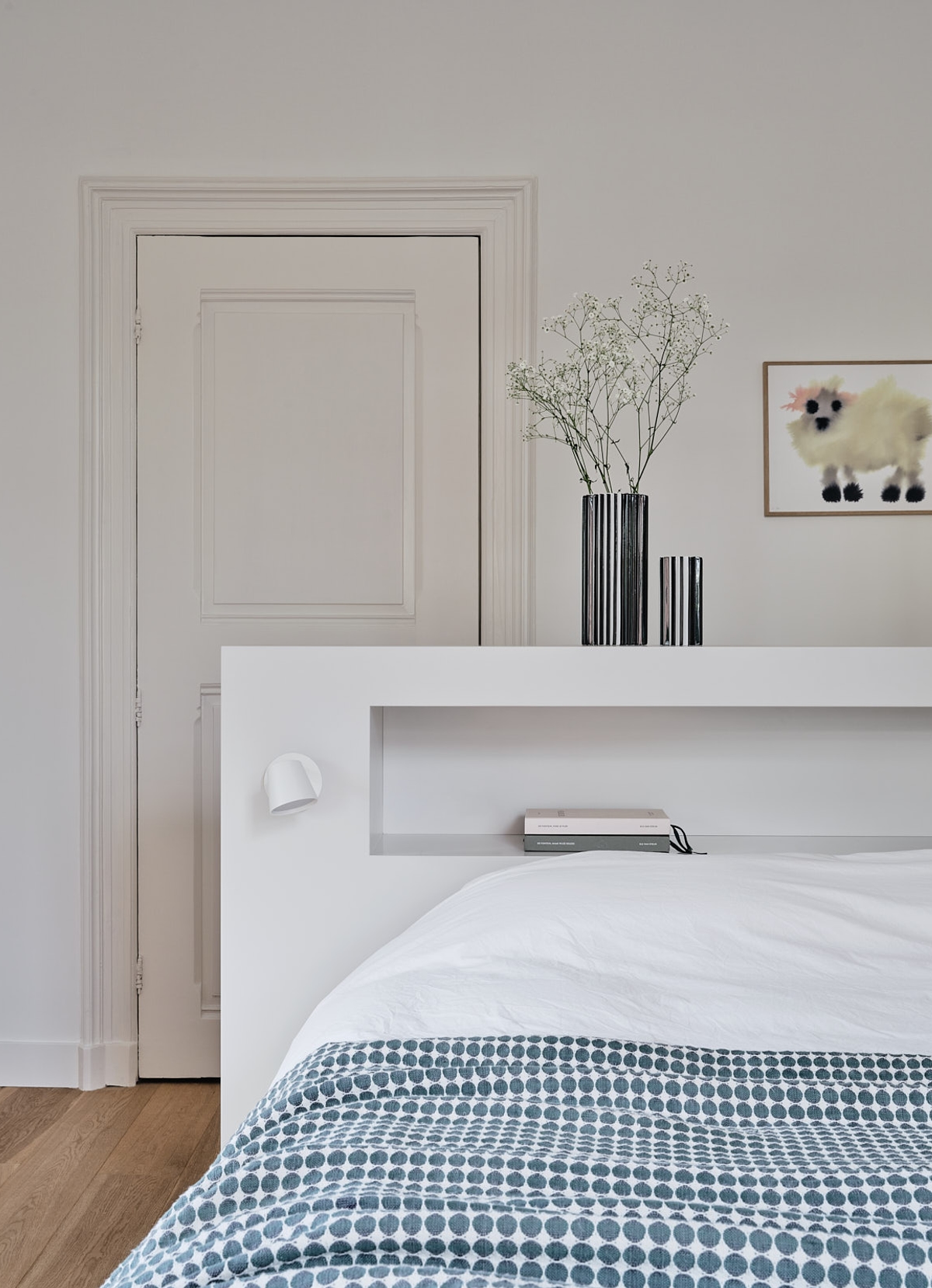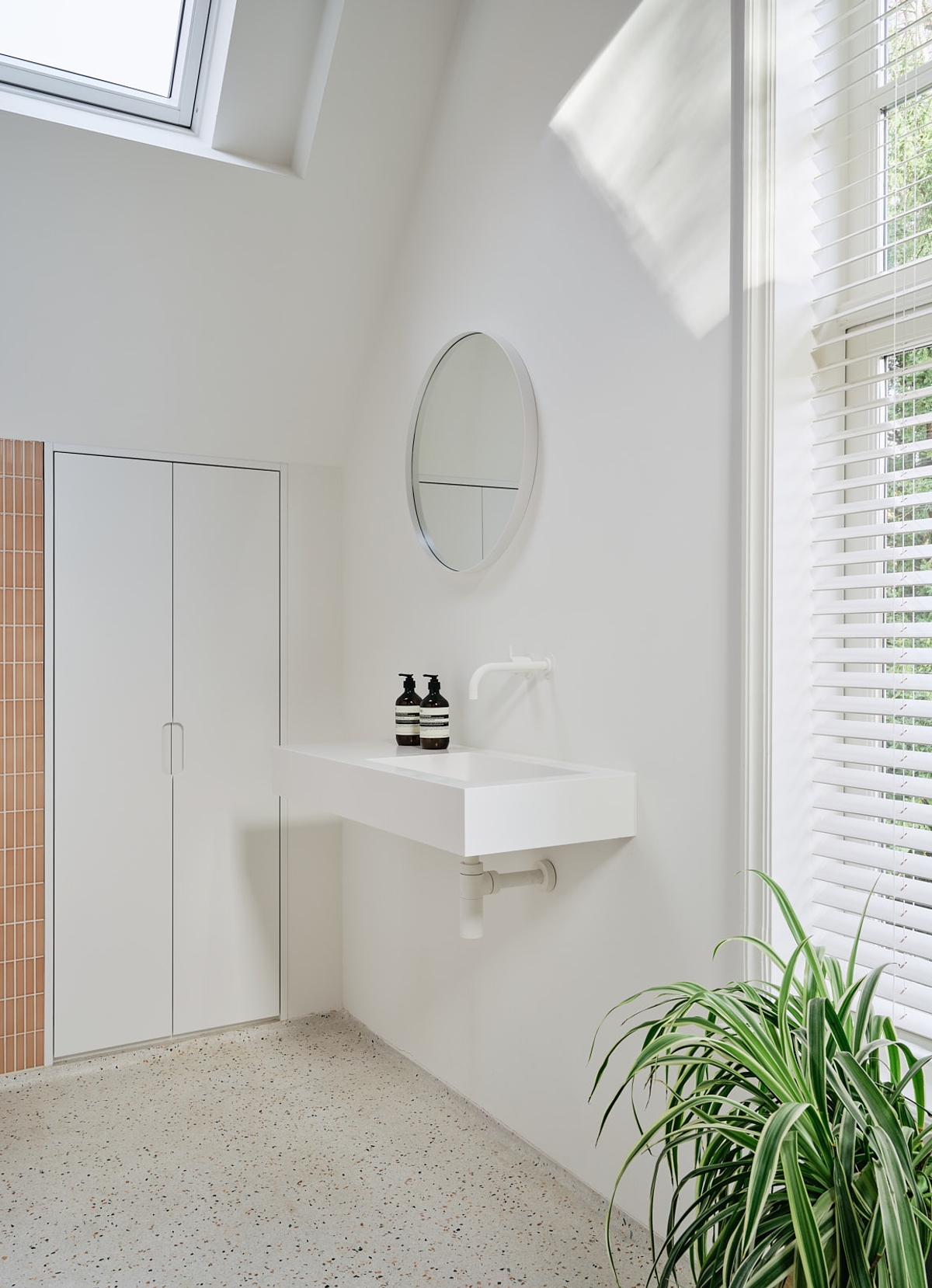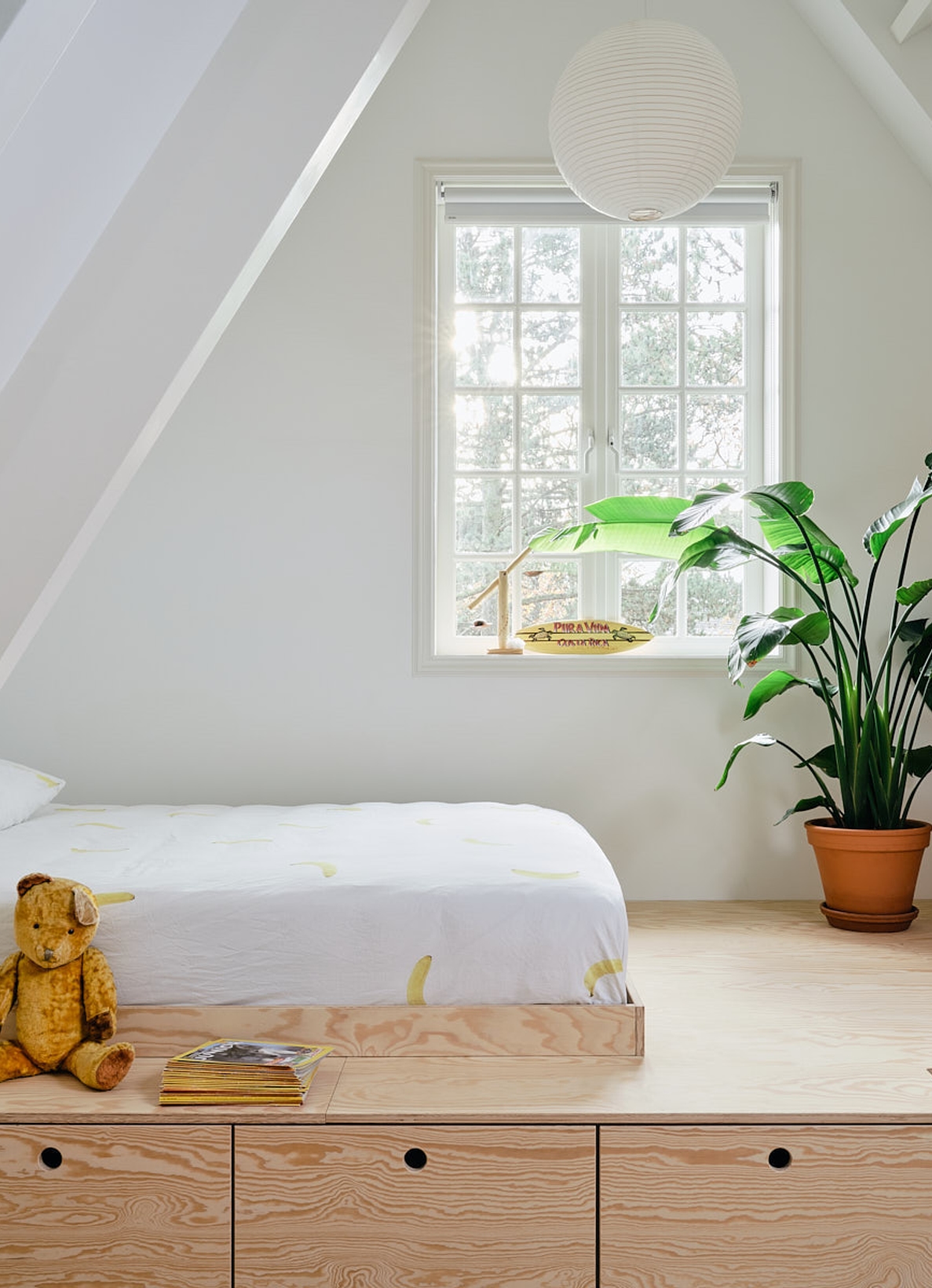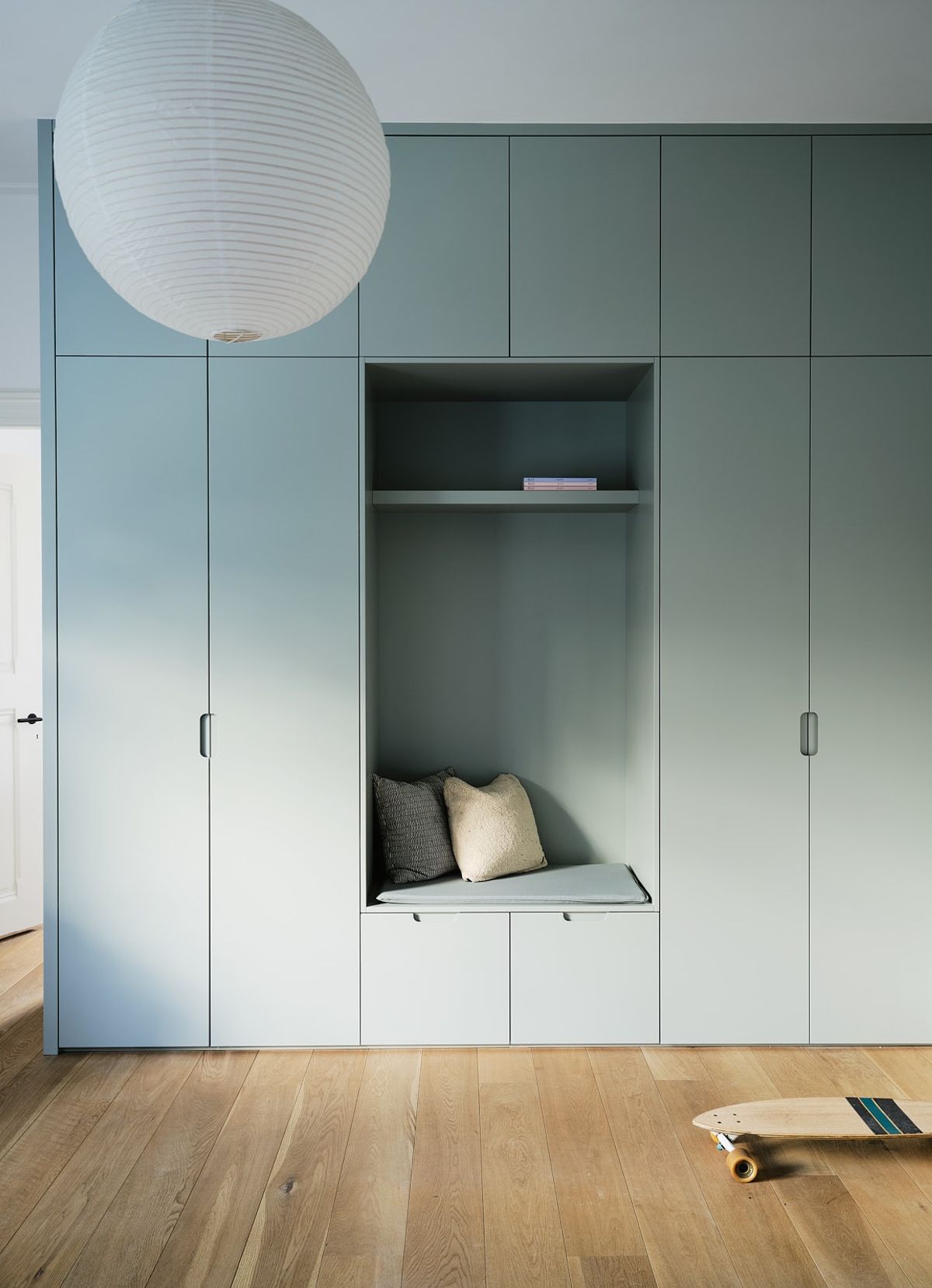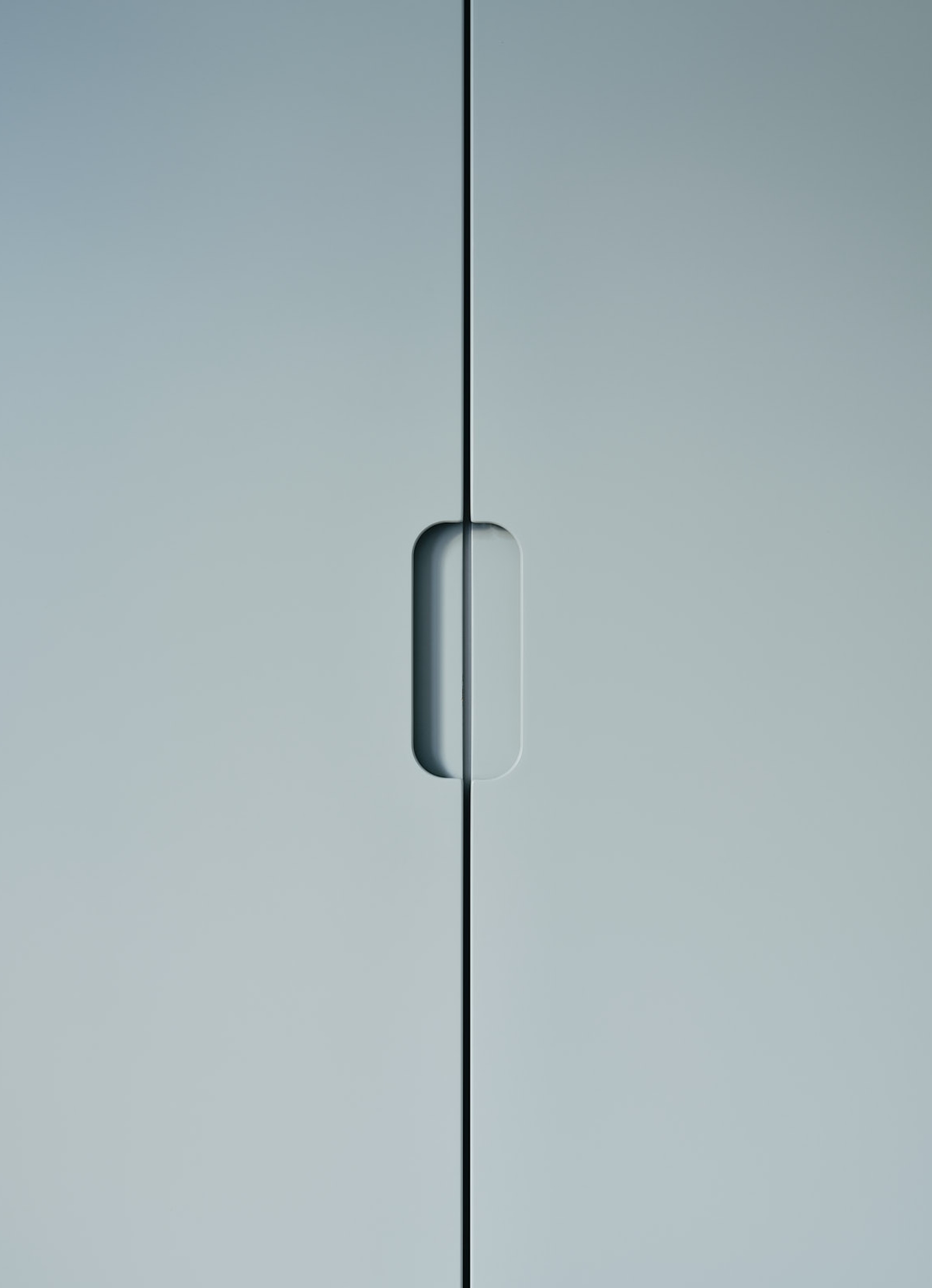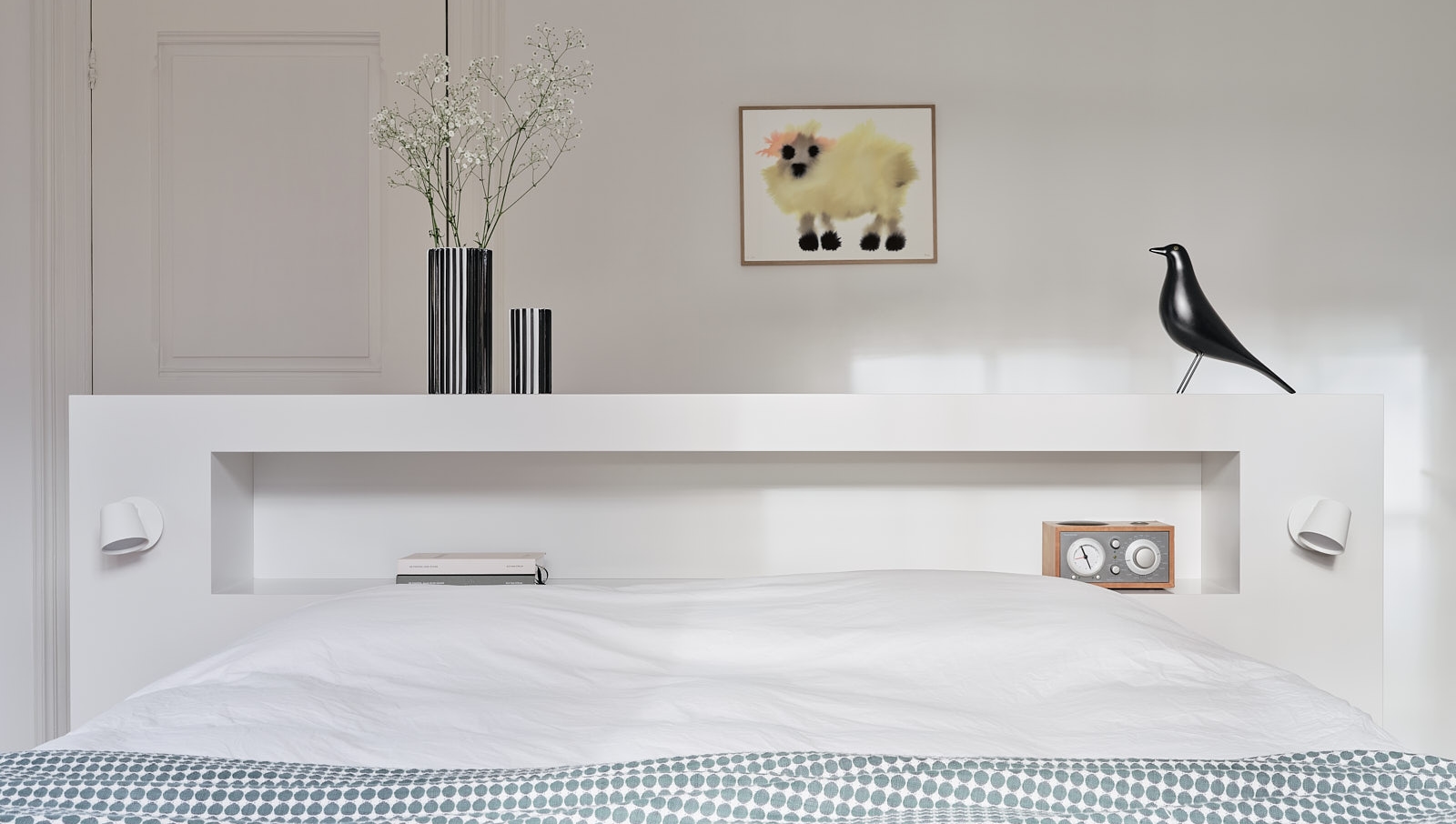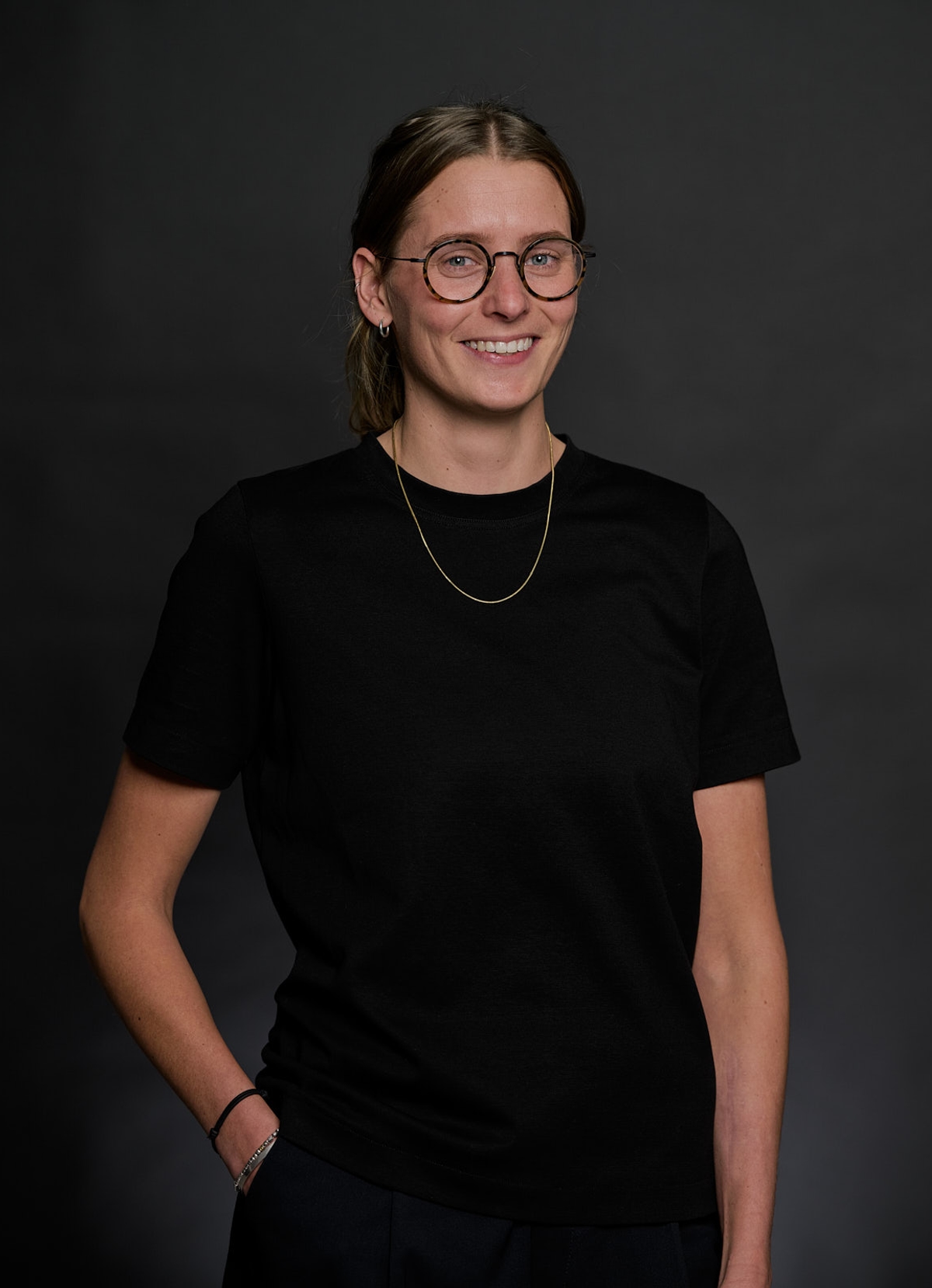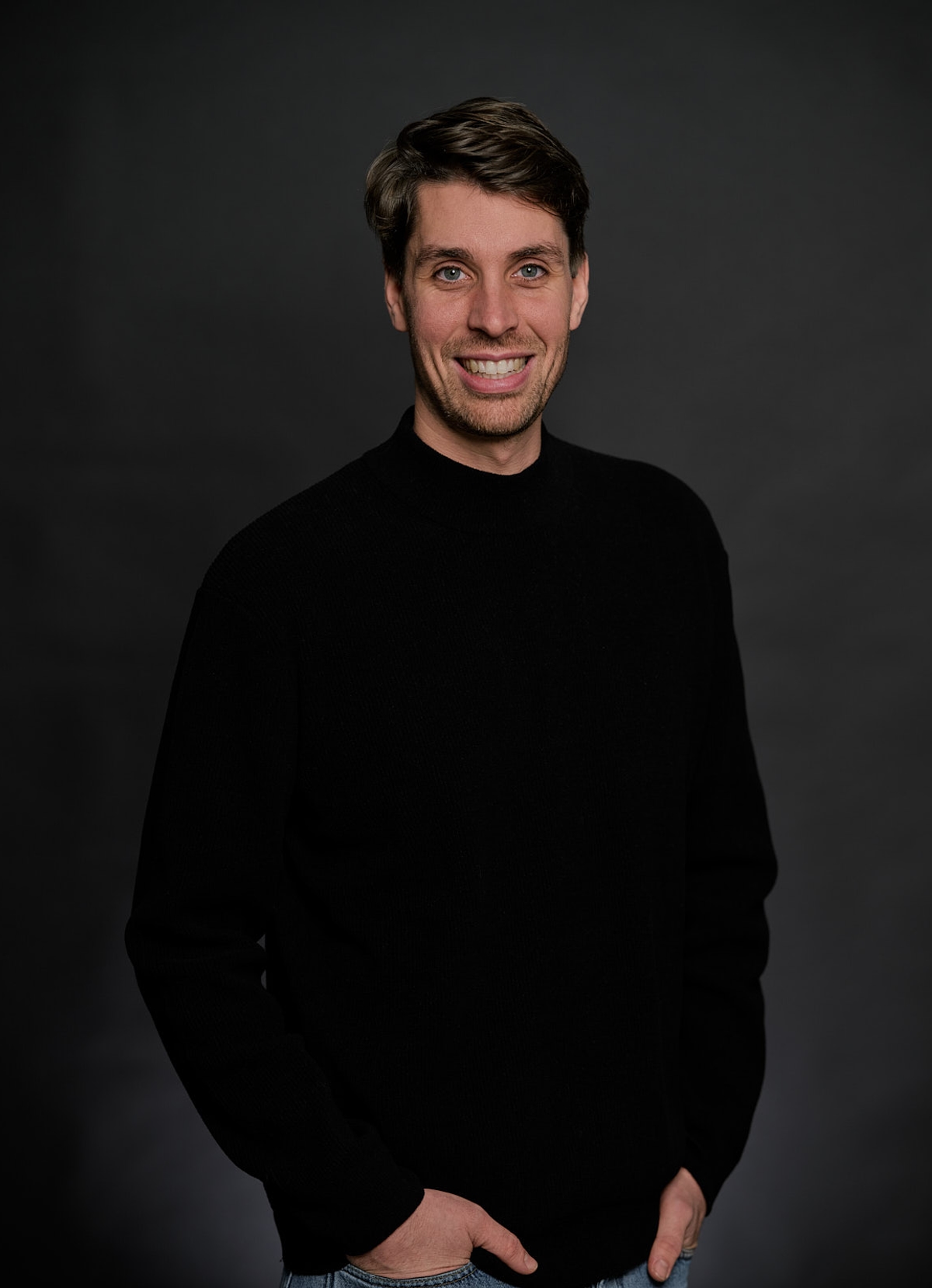 Design & Technical Director
Floor