Located on the edge of the vibrant city center of Amsterdam, next to the Hortus Botanicus, is the home of Pascal and Conja. We had the privilege of conceptualizing and bringing to life a complete interior for their apartment. This project was a harmonious blend of elements that resulted in an elegant, warm and, stunning final outcome.
Oak, Lacquered MDF, Hi-macs Solid Surface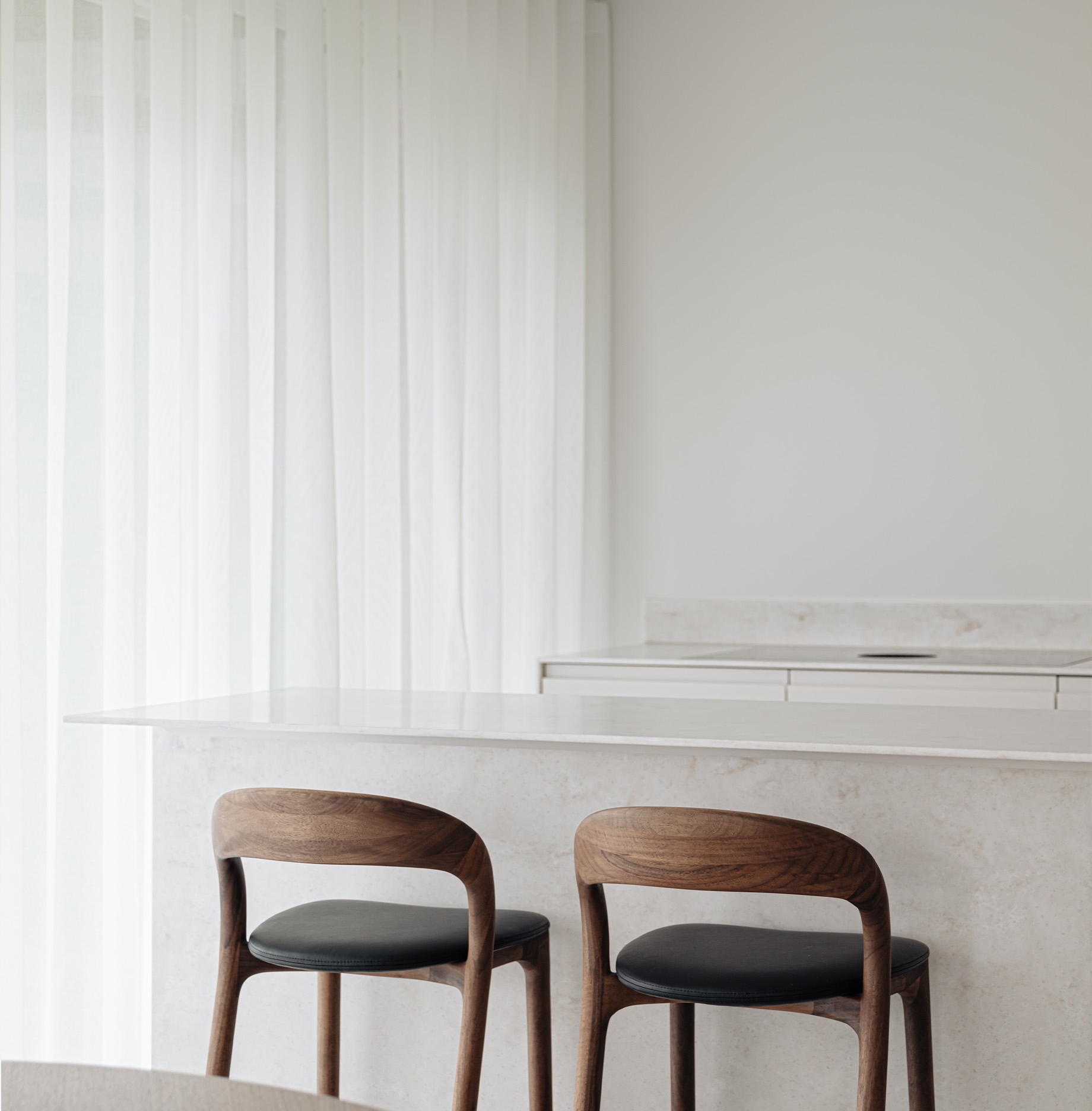 When they initially approached us, they already had a clear vision in mind. Their aspiration was to create a sanctuary of serenity amidst the city's bustling atmosphere. Spanning across 110 square meters, the apartment boasts generous windows that bathe the space in natural light. Besides creating an atmosphere of serenity and spaciousness, the interior was meant to emanate a warm and inviting ambiance.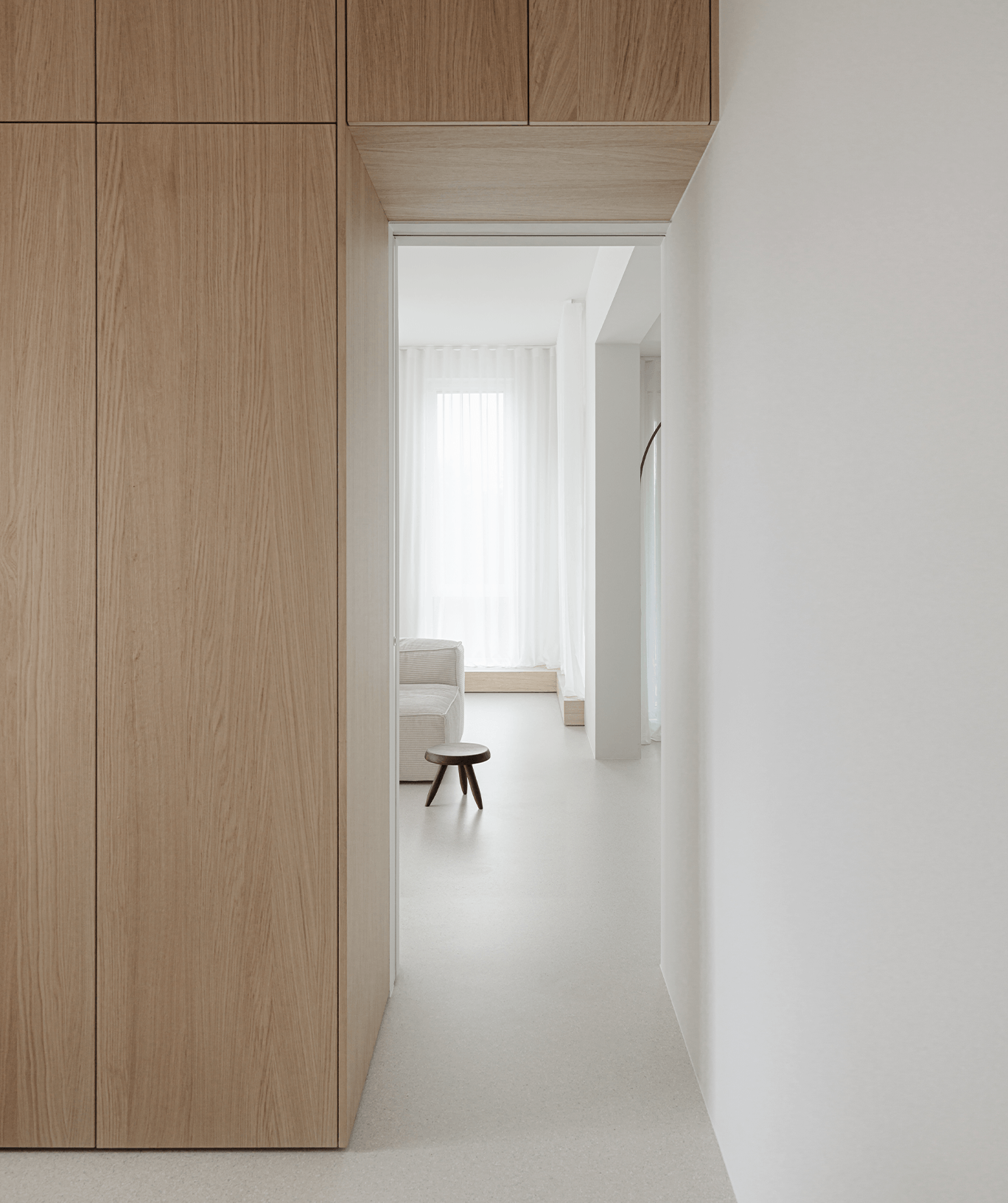 OUR PROCESS
Prior to consulting our team, an architect had presented them with an initial proposal, which served as a foundation for our collaboration. Together, we refined the design. We ensured that the floors and walls established a timeless and clean canvas, further enhancing the spatial atmosphere.

In the living room, we created a continuous window sill that stretches along the entire expanse of the windows. This feature not only allows one to appreciate the panoramic views from any point. Adding a touch of uniqueness, the kitchen showcases both the countertop and island crafted from Hi-Macs solid surface, a stunning and durable material renowned for its seamless finish.
Each material chosen for this apartment was selected with utmost care. The oak wood, treated with a matte finish to eliminate any yellowish hues, bestows a timeless appeal.
"By using many of the same shapes and materials, we have been able to create an oasis of tranquility. A place where they can really reset. It's great that this worked out so complementary."
TIMELESS DESIGN
Our mission is to design spaces that would endure the test of time. By opting for high-quality, natural materials, they not only embraced a timeless design but simultaneously chose for sustainable design. The symmetrical and balanced interplay of lines, along with the delicate and refined finishes, illustrate our bespoke vision.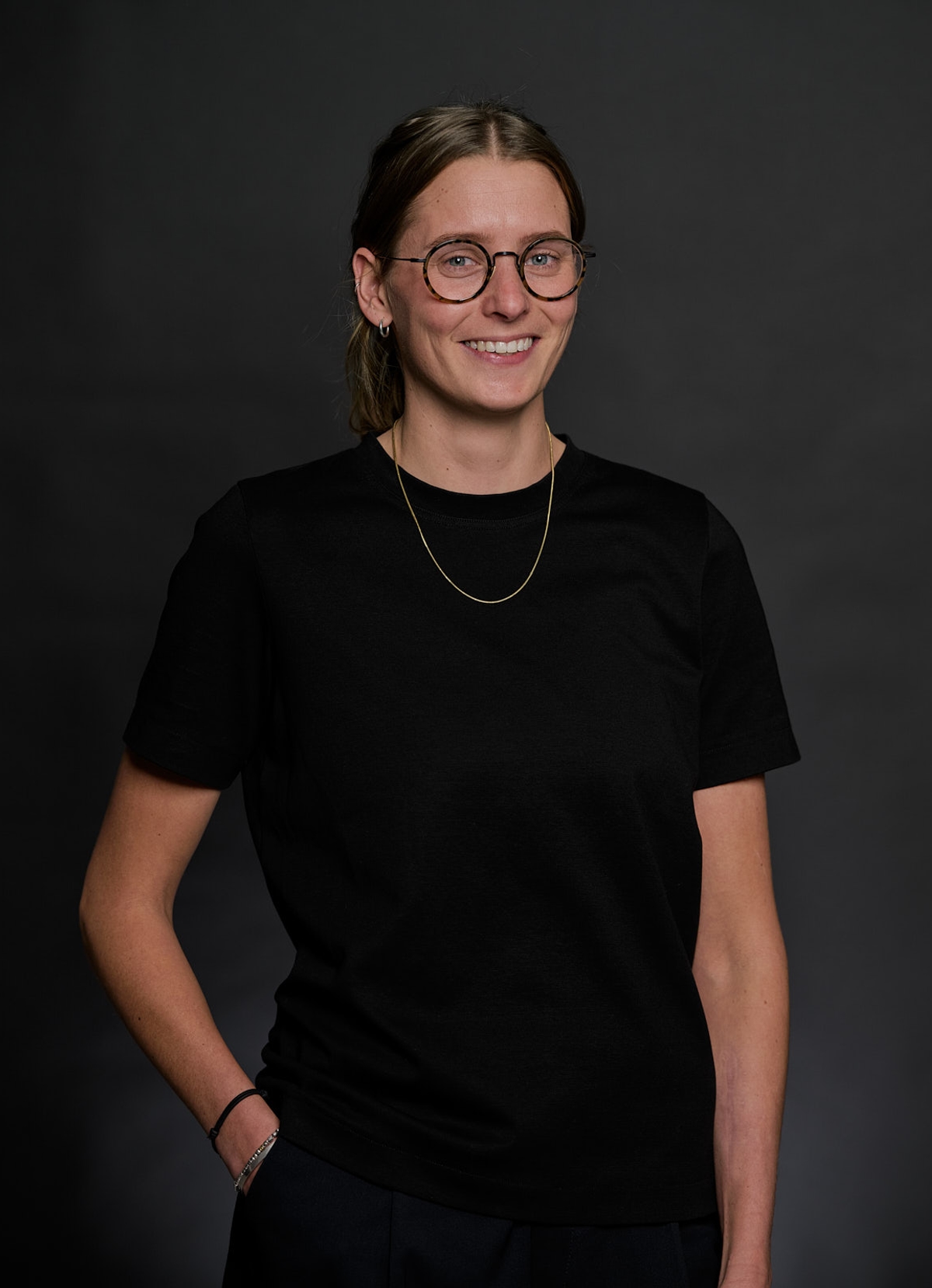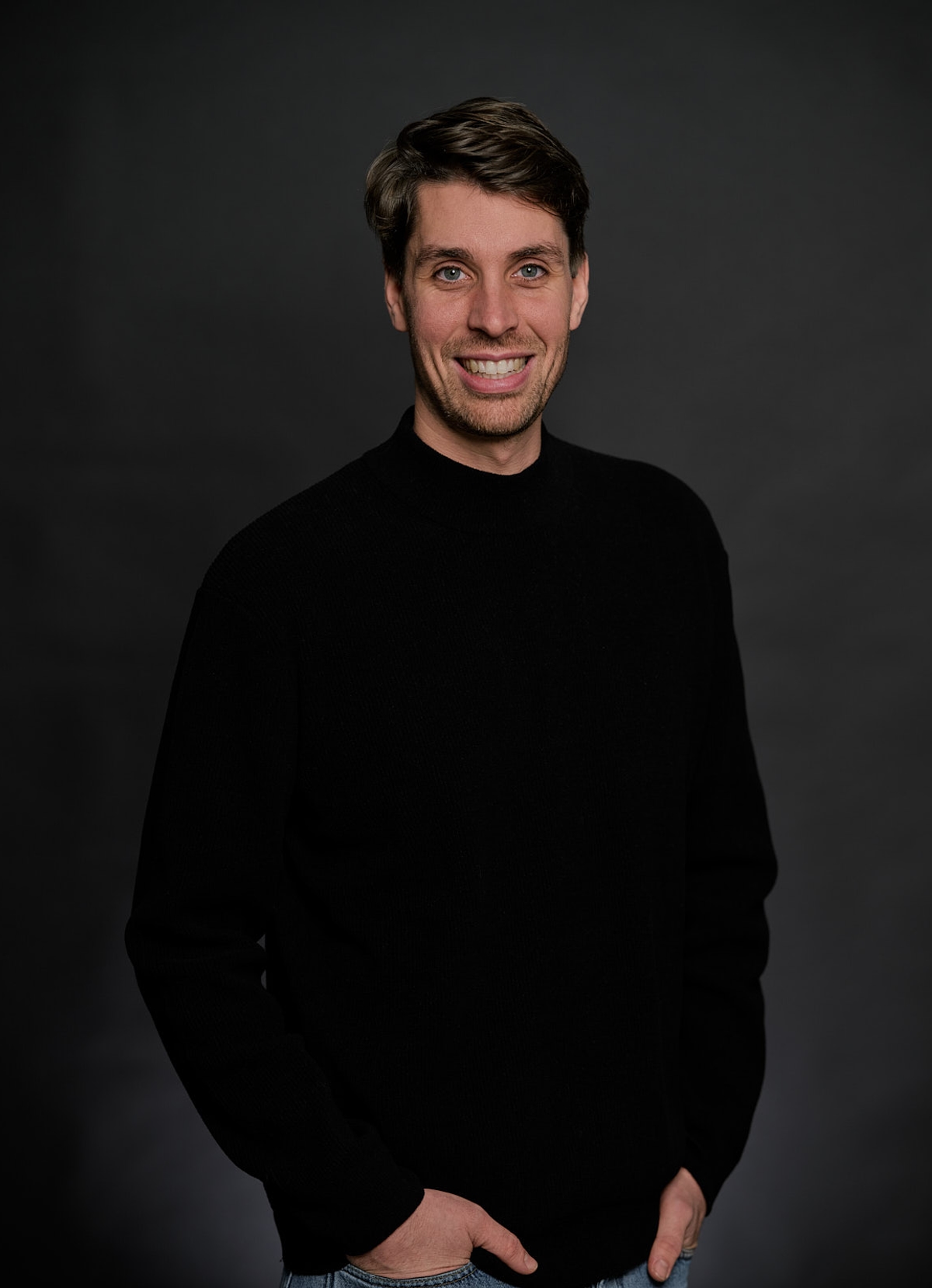 Design & Technical Director
Floor