Today we visit the Format LAB and speak to founders Floor (32) and Jikke (30), who tell us all about the origins of Format, their love for interior design and their dreams for the future. What once started as a one-man show has now grown into a fully in-house interior design studio consisting of a motivated team.
FIRST THINGS FIRST
Floor and Jikke live together in Loenen aan de Vecht. Because in addition to running a successful, fast-growing interior design studio together, these two young entrepreneurs are also partners. Jikke has a background in marketing and has worked for both brands and marketing agencies. "Entrepreneurship has always been my passion. I come from a real entrepreneurial family. I always knew I had it in me, but I never knew in what form. That's why I started studying marketing at the time. I have always had a love for beautiful things, ranging from fashion and interior design to art. Since I got to know Floor, my love for interior design has continued to grow."

"When I started I didn't have a single euro in the bank. Through various carpentry jobs I was gradually able to save up for all of my tools." - Floor

Floor also comes from an entrepreneurial family and knew from a young age that he wanted to become a cabinet maker. "I have always had a huge passion for interior design, so choosing to study at a furniture vocational school was easy. I wanted to work with my hands and create things. After completing several internships and working for an exclusive interior construction company for years, I thought: this could be done better and I started for myself. When I started I didn't have a single euro in the bank. Through various carpentry jobs I was gradually able to save up for all of my tools. Then, I was able to get my first workshop in a large draughty hall, where the wind chill quickly dropped to minus ten degrees in winter."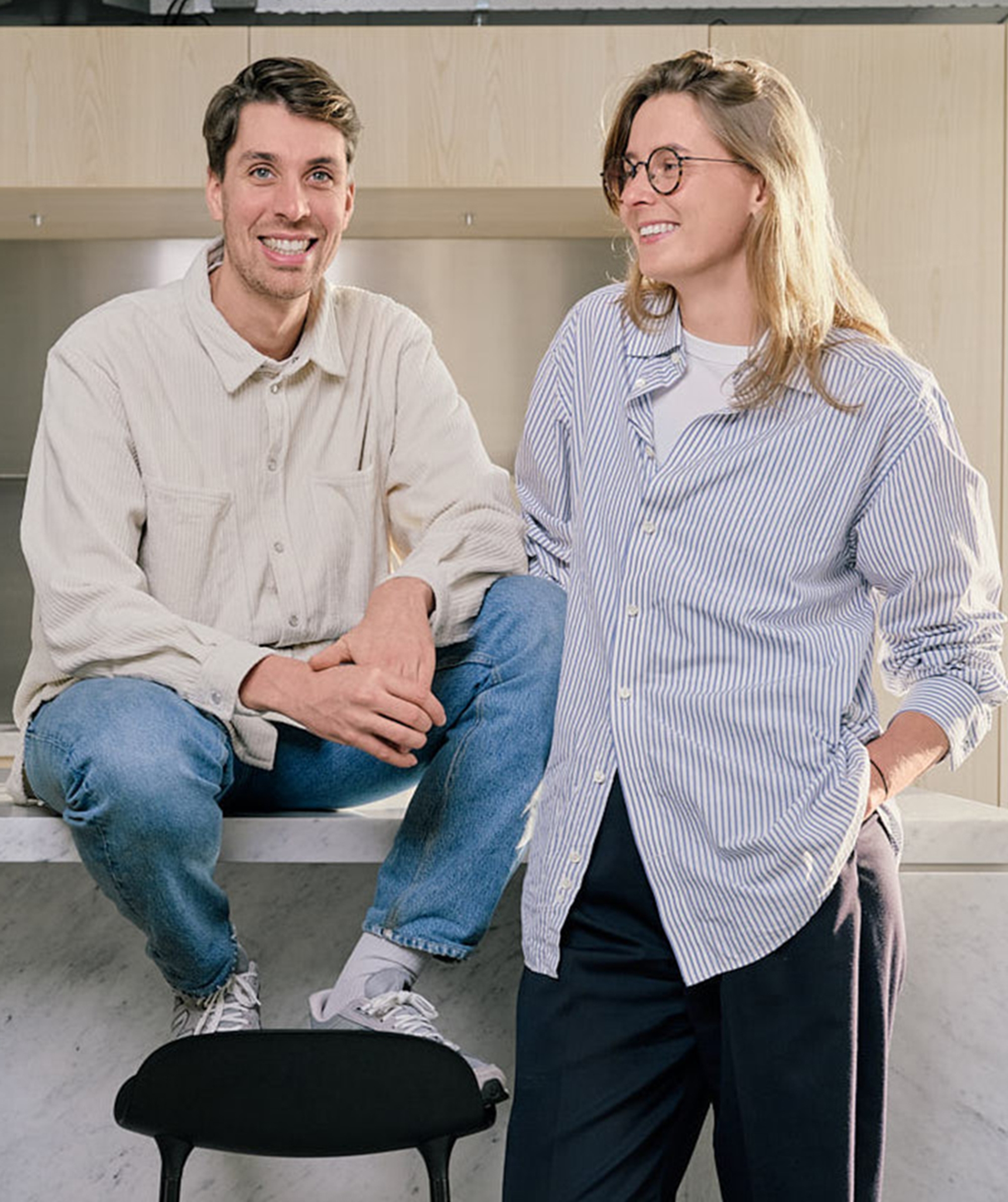 TEAMWORK
Floor soon found out that he didn't want to go at this alone. Floor: "I am very good at what I do. Designing, technically devising and building interiors, that is. On the other hand, I found that it is difficult to give your all to the creative aspect while running a business at the same time." Jikke adds: "Entrepreneurship also involves other matters, such as communication with customers and suppliers, company organisation, staff, marketing and much more. We have the same standards, values and work ethic, but individually we have very different qualities. Despite the fact that that makes us a very good team, I held back from doing business together for a while. It's pretty intense doing everything together. It is a commitment that you make." Floor: "It's nice when things go well, because then you can celebrate your successes together. But if things go badly, you will also be disappointed together."
"We have a very clear view of the future of Format. Above all, we want Format to grow organically and steadily, without compromising on quality. Going international would be fun and challenging, we are certainly ready for that."
A leap of faith
Jikke: "Working in marketing, I watched the interior design industry from the sidelines for years and thought: this can be done much better. We initially started with an Instagram account where we posted photos of our own home to see how people would react. We did this for about two years while Floor had his own business and I worked full-time for an employer. During this period we also took on jobs to test our process and mutual cooperation. When Covid came there was no way of combining it all, anymore. Floor put an end to his business at the time and I quit my job, and that's how we started Format." Floor: "We didn't yet know how Covid would turn out for us, but we went for it and luckily it turned out well."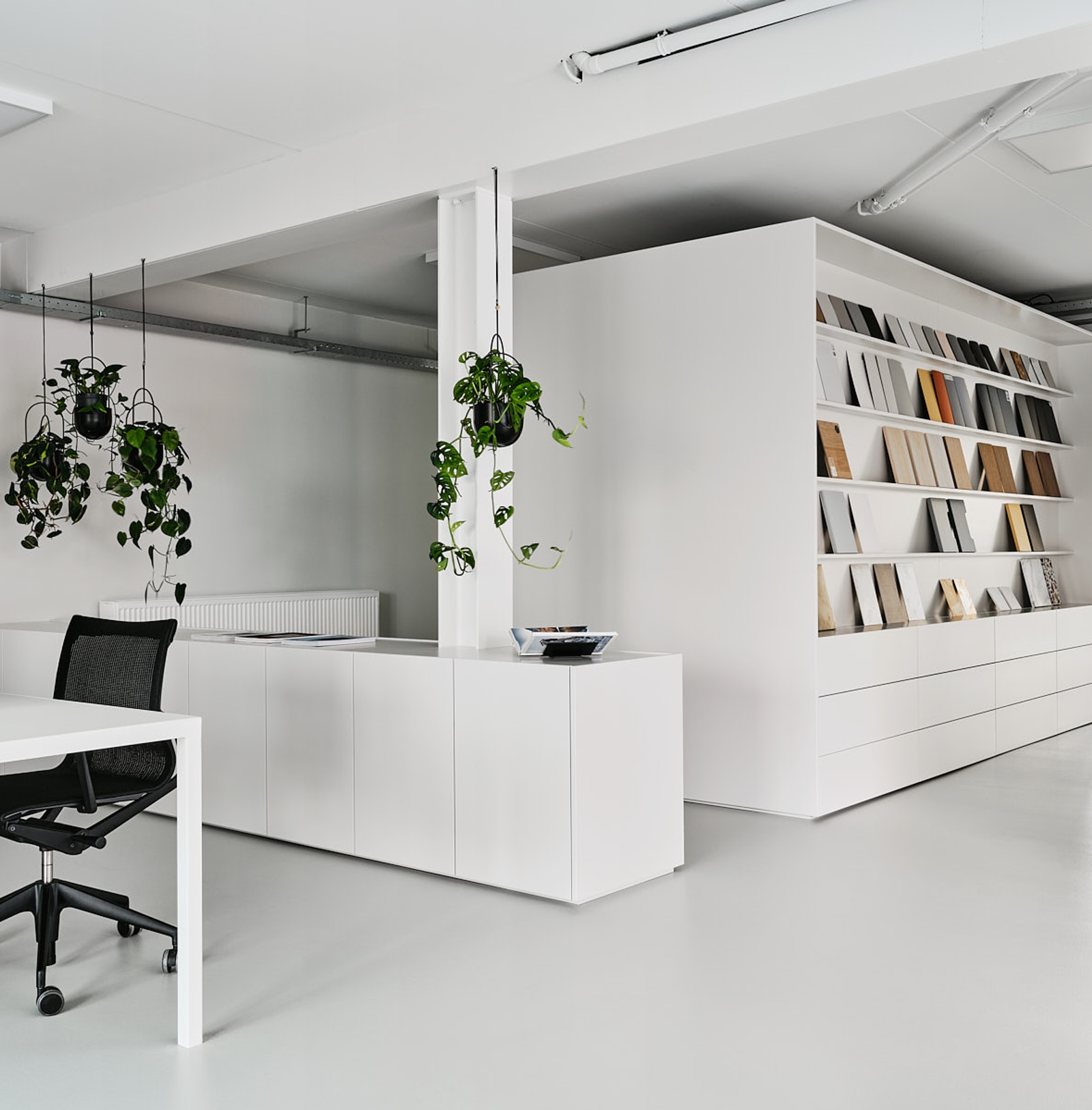 Signature style
Floor: "People who are introduced to us through our website or Instagram page often immediately fall for our sense of style. So far, it has not happened that we really did not match with a client who came to us" Jikke: "Our style can best be described as solid, soft minimal and refined. Delivering qualitative, functional interior solutions is our basis and is an established fact."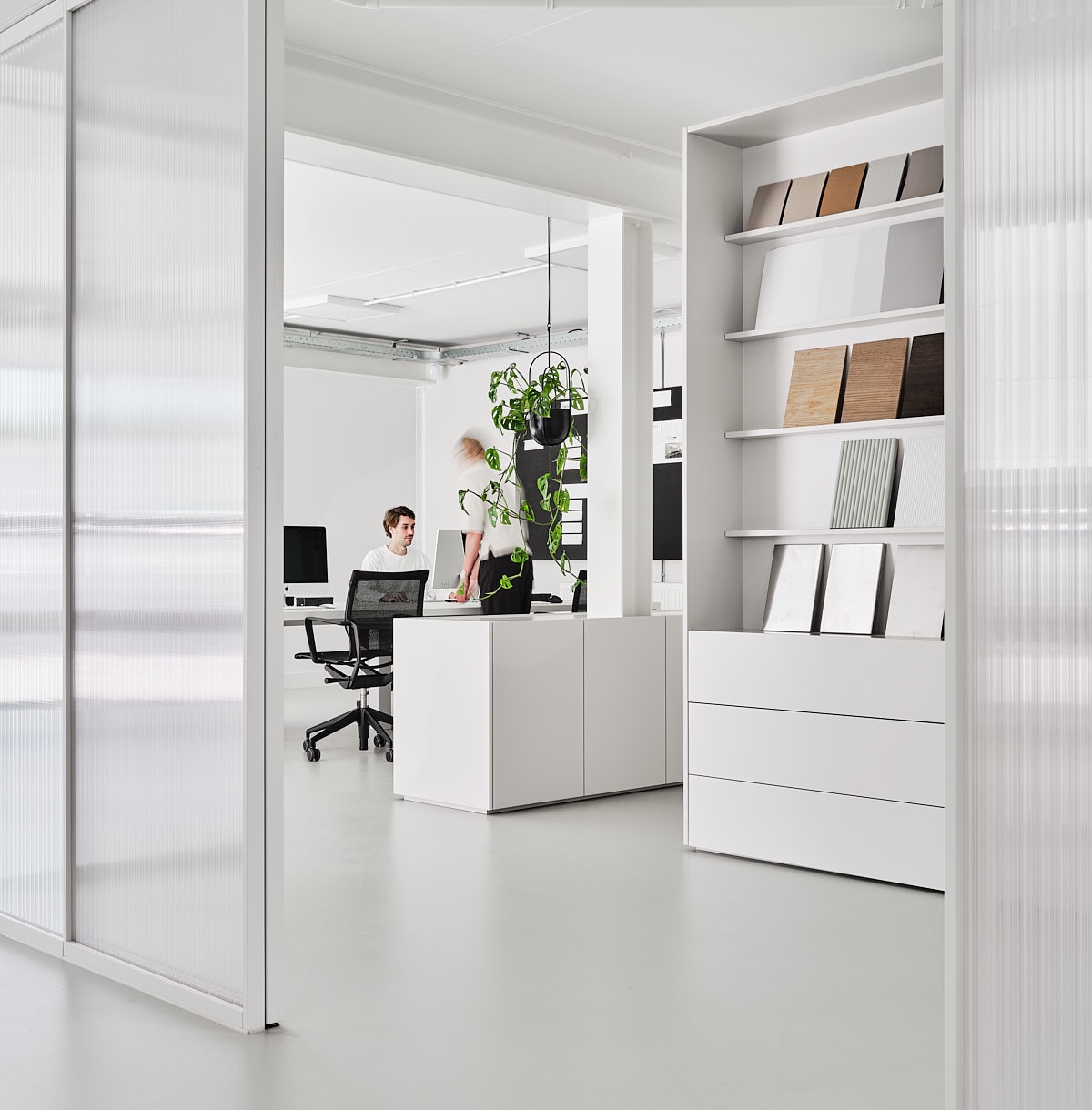 Most proud of
Jikke: "I am most proud of how we are doing as a team. How we all have our own tasks and how we take responsibility for them. This creates an even better end result." Floor: "There are many 'regular' construction companies and their ways of communication are often quite poor. When people reach out to us it runs smoothly from the start. We start a new trajectory of a few months together. Everything gets completed as it should be and that just really works, so far. Every time, it is like we enter into a short relationship with our clients - we really see it as a kind of friendship. It is nice to see that clients experience it that way as well."

And looking at the future - what does it look like and what plans do you have?

Jikke: "Whenever we go on holiday, all we talk about on the car journey is the future. We have a very clear view of the future of Format. Above all, we want Format to grow organically and steadily, without compromising on quality. Going international would be fun and challenging, we are certainly ready for that. If Format can continue to grow like this, Floor and I can set up a five or ten year plan. Then we would like to focus more on 'flipping' houses. Buy a house, strip it, furnish it completely in Format style and resell it. That is the ultimate dream, for sure."