Een strak ingedeeld huis en mooie materialen brengen rust. Voor Claudia & Maurice en hun twee kinderen moest de verbouwing van hun woning in Amsterdam Zuid precies dat opleveren: rust, ruimte en veel tijd voor het gezinsleven. Er werd een volledige verdieping op het huis gebouwd, de indeling veranderde en het hele interieur werd nieuw. We gaven alles een vaste plaats, zodat het huis rustig oogt in de dagelijkse drukte.

Gespoten MDF, Melamine Cuvo, Solid Surface Corian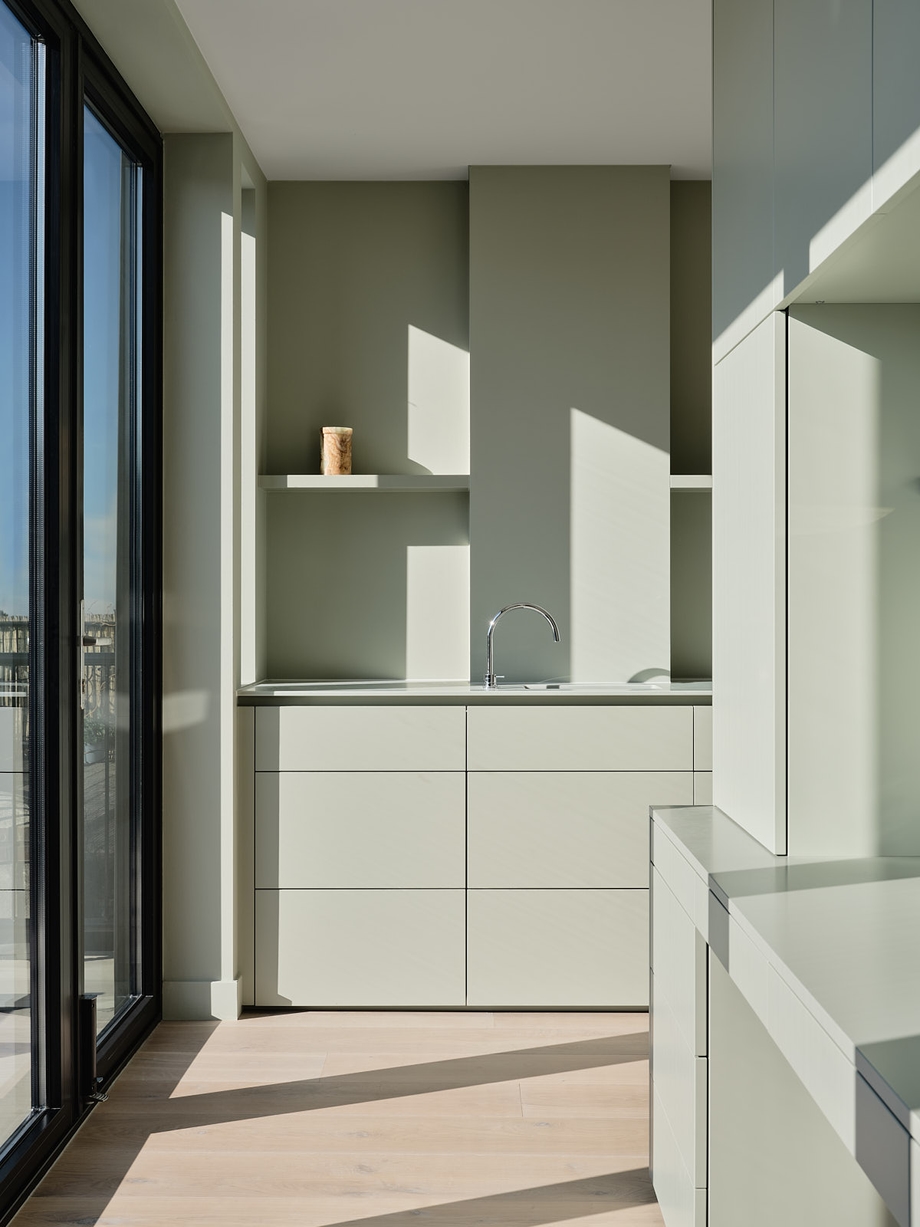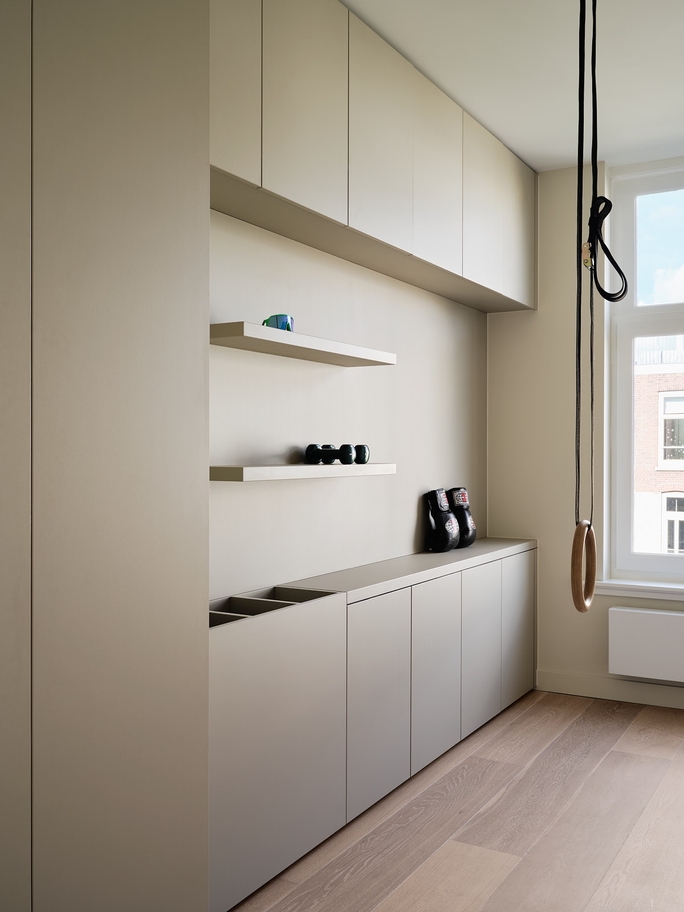 OUR PROCESS
For this project, we changed the original layout, built an entirely new floor on top of the house, and changed the interior. We handled all finishes, detailing, material selection, and cabinet handles. Together with Claudia & Maurice, we also decided to expose beautiful lines in the house.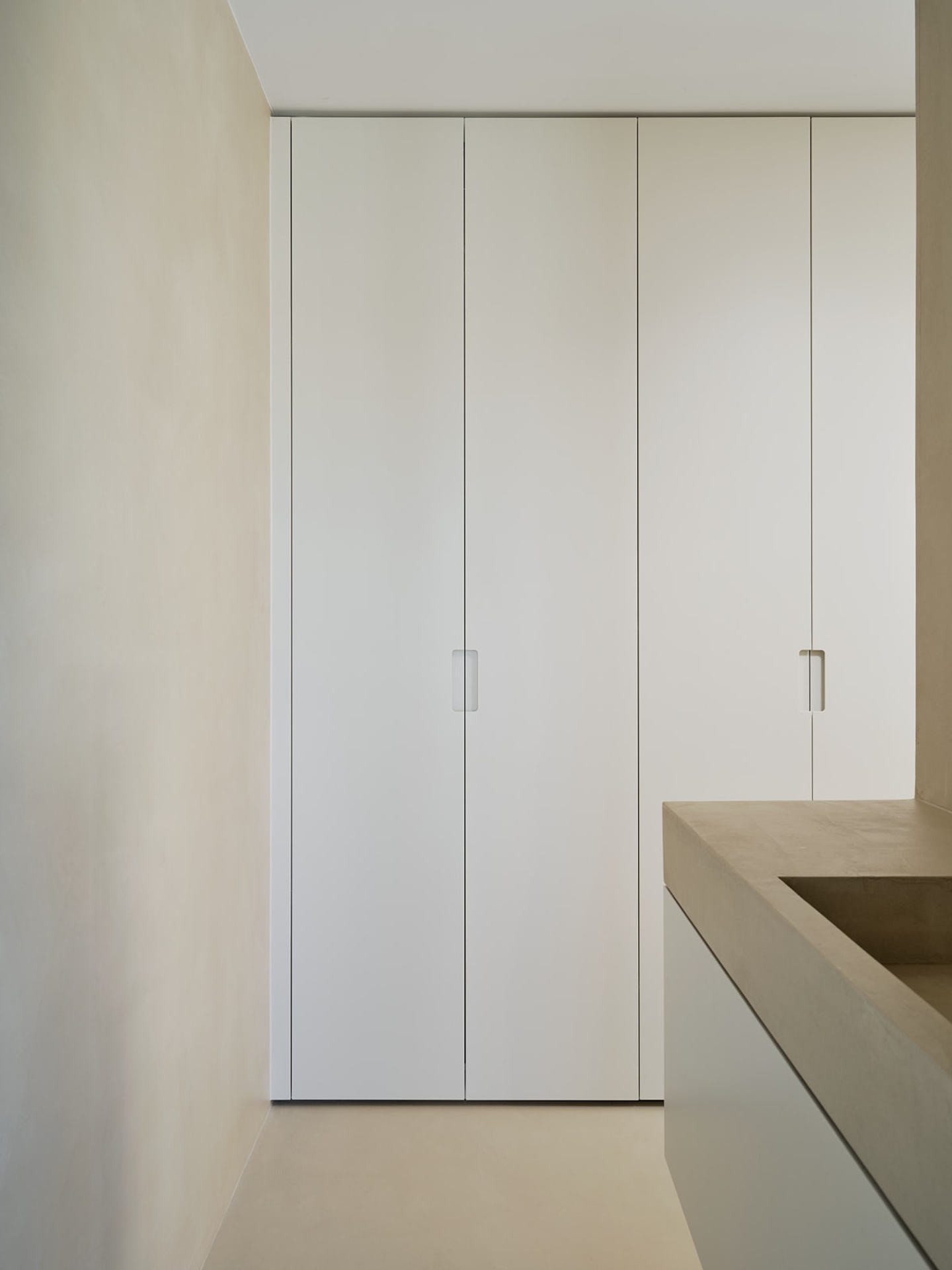 We opted for spray-painted MDF for the cupboards, the study, and the bedroom. The top of the pantry in the study is made of Corian Solid Surface. And the laundry and gym are made from HPL.
"Thank you Format, for your great cooperation and superior craftsmanship."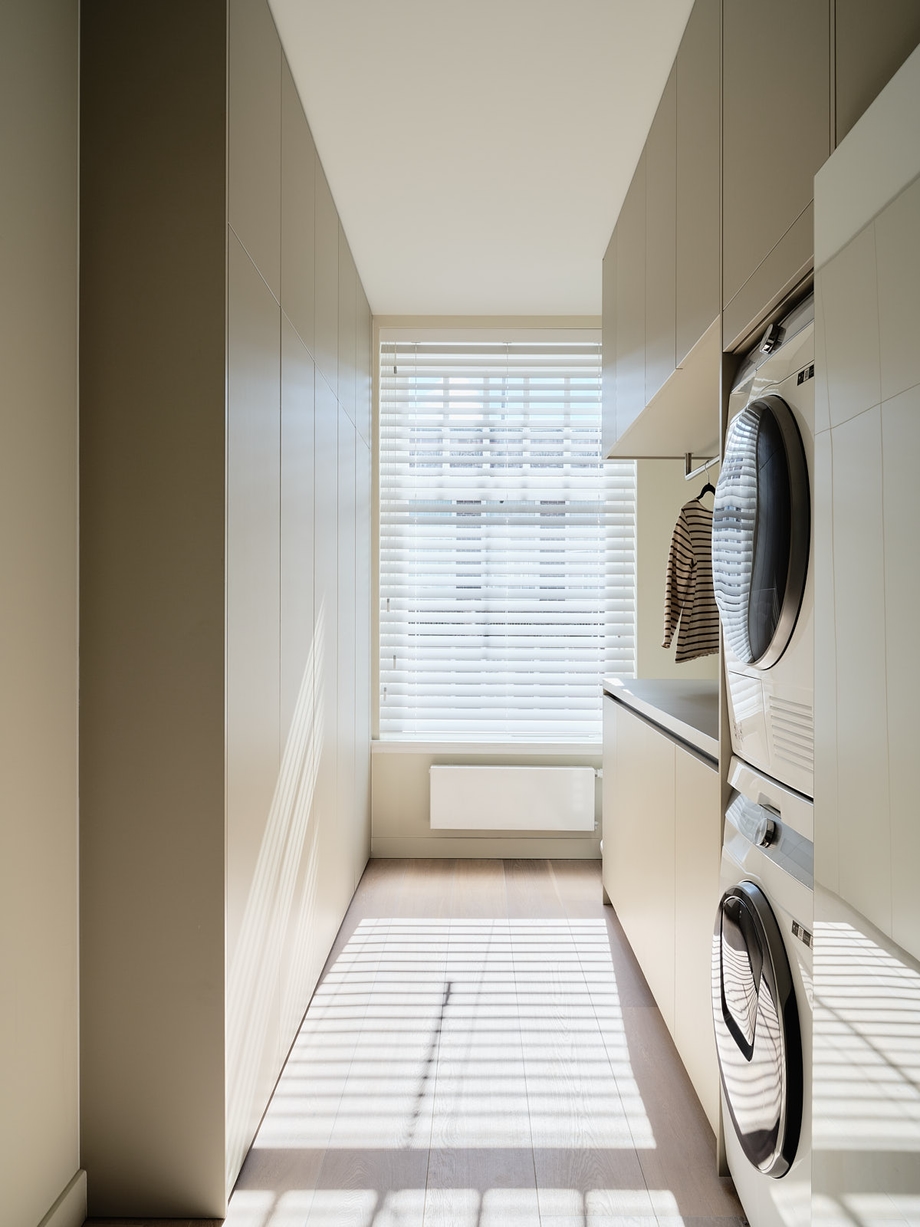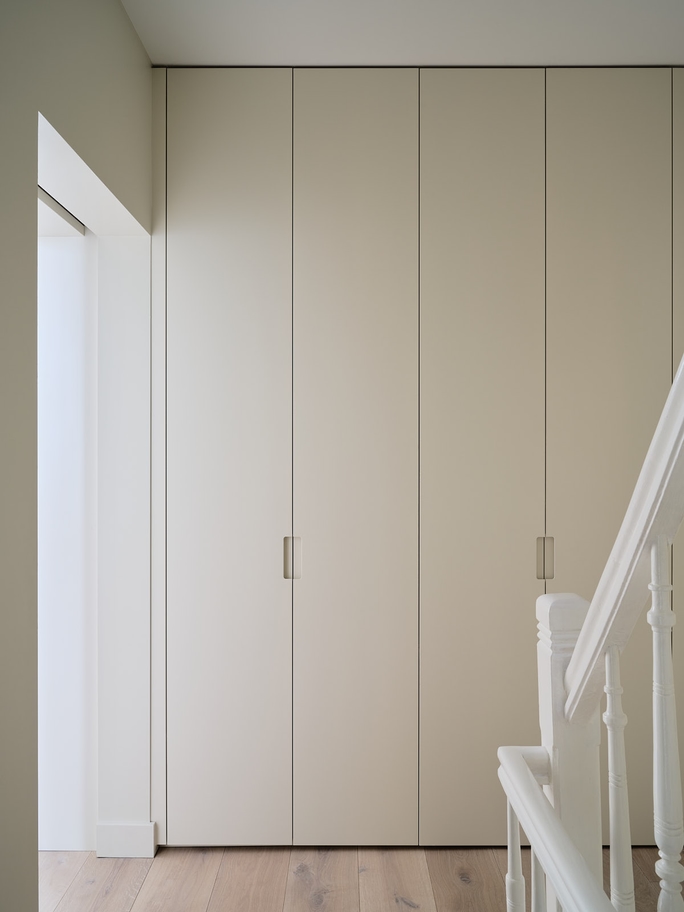 INSIDE-OUTSIDE PERSPECTIVES
Integrating the outside environment into the inside is something we love doing with our designs, as it creates more spaciousness and gives a sense of peace and contemplation. We achieved this inside-outside effect with the large roof terrace and by ensuring all sightlines move toward the light.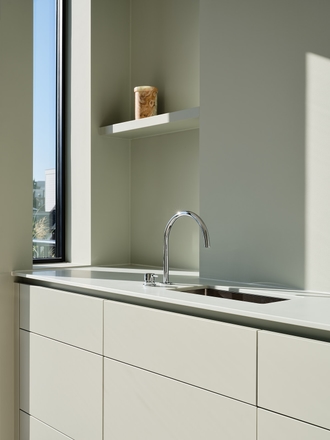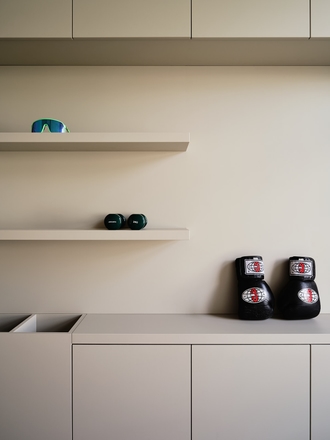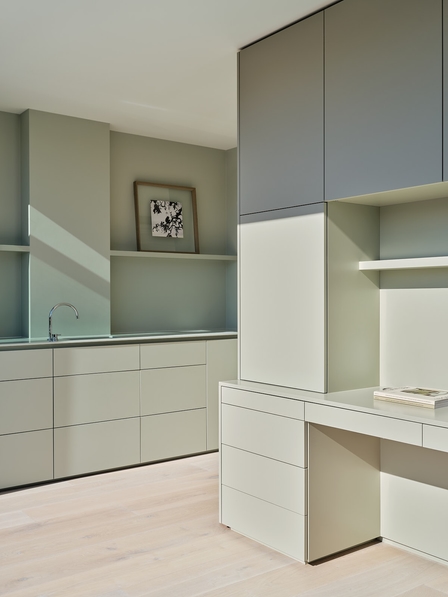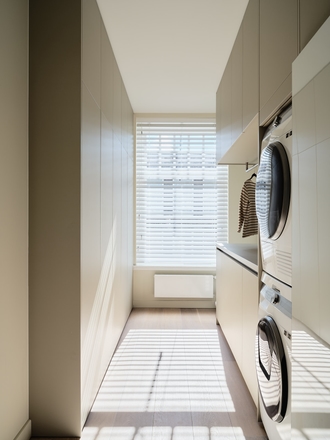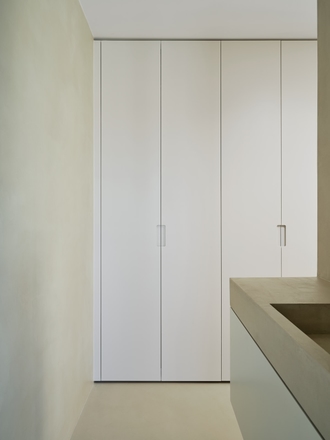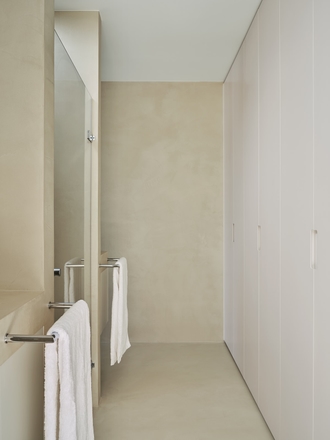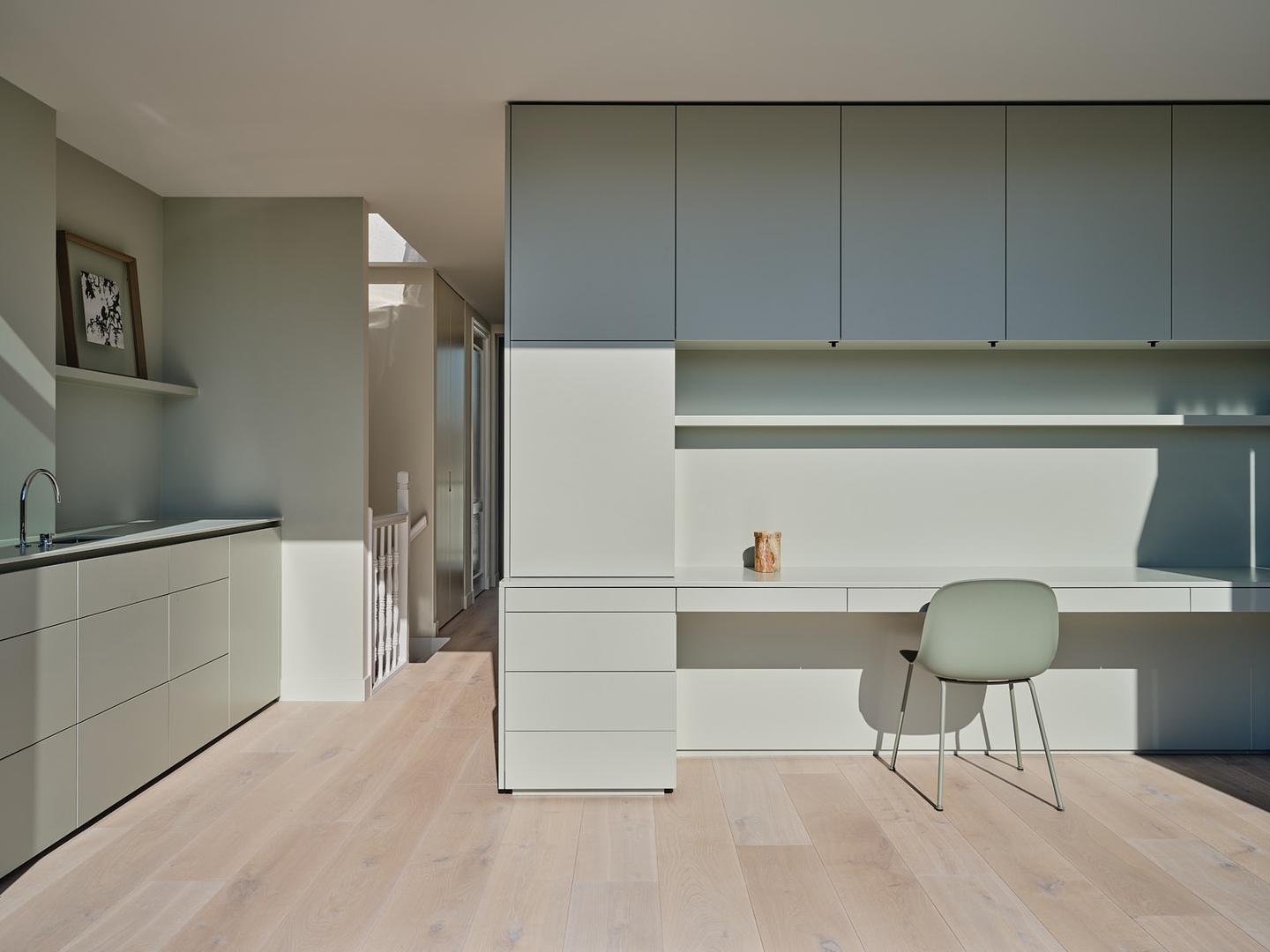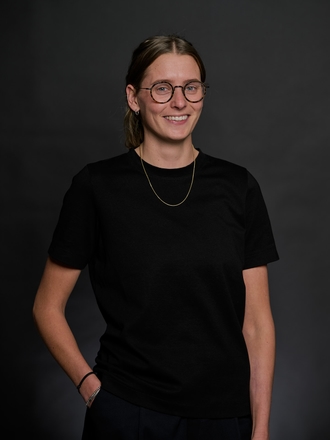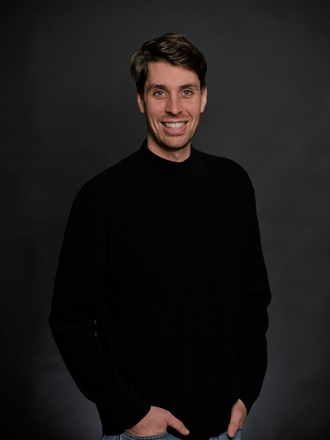 Design & Technical Director
Floor